COME VISIT US
2531 BRIARCLIFF ROAD NE, SUITE 109
ATLANTA, GA 30329
If you need professional roofers in the Avondale Estates community and need roofing professionals, allow Bell Roofing to offer our services! We are an Atlanta-based company, locally owned and operated, and we have been providing roofing repair and replacements in Avondale Estates and the rest of Atlanta for many years. Our experienced team of professionals is here for all your roofing needs, whether it's a full roof replacement, repairs, or gutter installation. Give us a call or fill out our online form for a free quote today!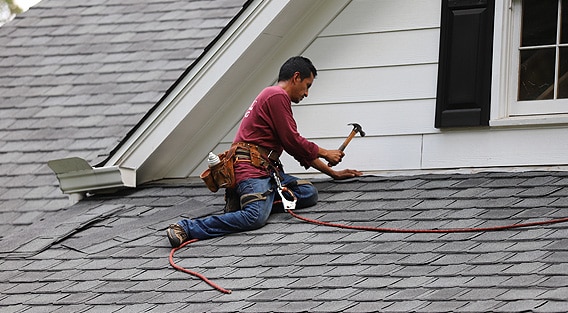 Oftentimes, our experienced Avondale Estates roofers can identify and repair problem areas in your roof without a full replacement, saving you thousands of dollars. We'll track down leaks, fix them, and target the original problem to make sure leaks don't come back. Schedule a roof inspection with our team of experts, who will take a comprehensive look at your roof and offer recommendations. We'll also make sure your roof is adequately ventilated, to increase the longevity of your roof and save you money on cooling and heating bills.
If your roof has reached the end of its life, Bell Roofing offers affordable, efficient replacements. We are proud to offer a 10-year workmanship warranty on all our new roof installations, so you can be sure your investment is worthwhile. We always install new flashings to prevent leaks from reusing old parts. A professional roof replacement should last 25-30 years, and we are committed to providing you with a roof that endures years of use. Bell Roofing is proud to be Atlanta's #1 choice for residential roofing and repair.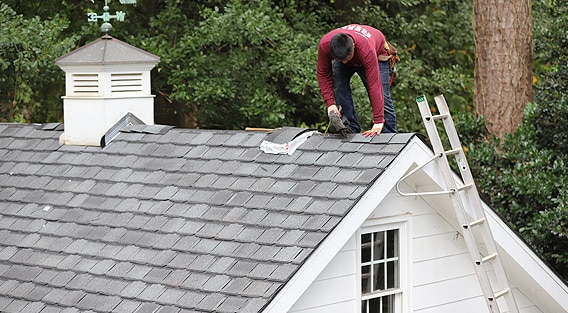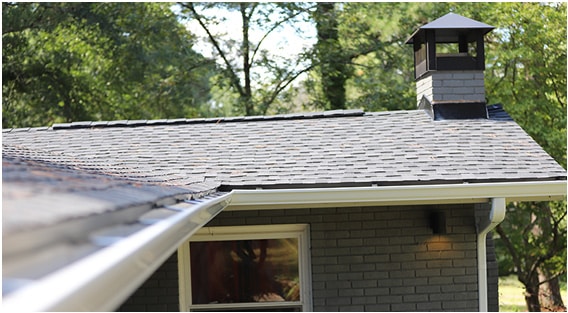 Clean, debris-free gutters help protect your roof and extend its life as long as possible. Bell Roofing offers a wide variety of gutter options, as well as gutter guards to keep gutters clear of debris and allowing for proper water runoff. Our roofers for the Avondale Estates area will inspect your home and roof and recommend the best gutter options for your roof.
Here at Bell Roofing, we are committed to providing you with the friendliest, high-quality service in the Atlanta area. You are a part of our community, and we always strive to make sure our customers feel cared for. Our personal attention is what sets us apart. If you're in the Avondale Estates community and need a roof repair and replacement contractor, call us today or fill out our online form for a free quote! We are here for you.