COME VISIT US
2531 BRIARCLIFF ROAD NE, SUITE 109
ATLANTA, GA 30329
Flat Roof Installation and Repair
The team at Bell Roofing offers a wide range of services for all your roofing needs. We are a locally owned and operated company with over 23 years of roofing experience. Whether you need repairs, replacements, or a new installation, let us help you do the job.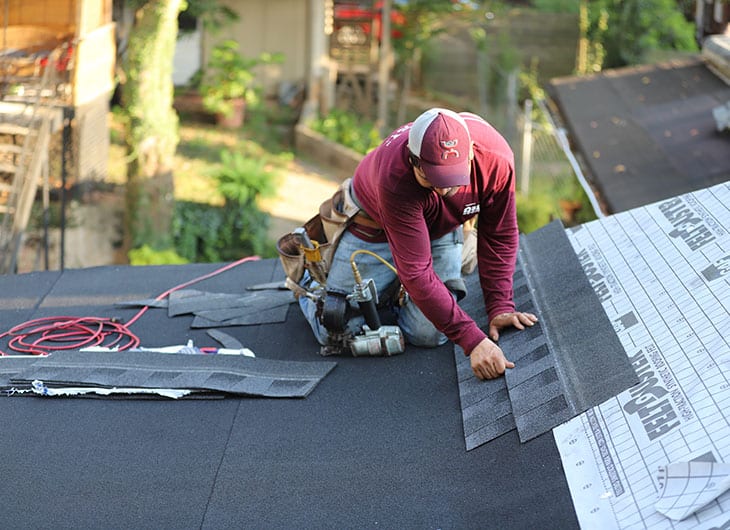 Let Us Handle Your Flat Roofing Repairs
Our company's goal is to provide every customer with exceptional service and products for their home. That is why we employ experienced technicians and offer additional training for every skill-set. When you hire our company to work on your roof, you can trust that our team is fully qualified to meet your needs.
We Provide Quality Flat Roofing Services
We understand you can't always prevent leaks or other issues with your flat roof, but we can help you fix them. Our team specializes in inspections to locate the source of your roofing issue and then provides a solution, preventing further damage to your home. We proudly offer quality flat roofing services, which come with our no-leak guarantee seal. Our technicians can help repair issues, such as:
Our team members have the certification to conduct professional maintenance on your home and handle it with great care. No matter what your roofing issue is, we have a solution.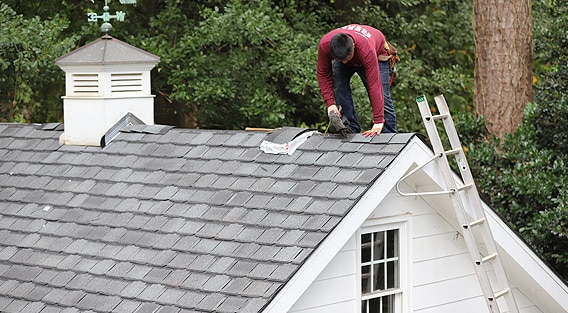 Our team happily offers roofing services to Atlanta and the surrounding areas. With over 498,000 people in Georgia's capital city, we have ample opportunities to serve. Call today to learn more about our services for those living in Atlanta and the surrounding areas.
Contact Us Today
When you're looking for roofing service in the Atlanta area, reach out to our team today. We will quickly answer your call and give you a free quote on our services. We look forward to helping you find a solution for your roofing needs.
Our Location
Testimonials
I had an excellent experience with this company. They did a great work stopping a leak I had when we got heavy rain. There roofing crew fast and efficient, I would recommend this company to everyone. Everyone for sales to roofing crew very helpful to sure all of the process went well.

Bell Roofing was amazing to work with. They maintained a good schedule, communicated expectations clearly, and all work was top notch. We needed a full redecking, and all costs were clearly outlined. Even with the extra work and additional dumpster, the work was completed on time, and the property cleanup was impeccable.

My mother recently used these guys to get a new roof installed and she is so happy with their excellent work and the time and care that they spent working with her. The roof has totally revitalized her home and we are happy campers. Bell comes highly recommended by our family. Ten star service.