COME VISIT US
2531 BRIARCLIFF ROAD NE, SUITE 109
ATLANTA, GA 30329
Commercial Roof Maintenance in Atlanta

At specified intervals, most of us take our vehicles into the shop for routine maintenance, or we back the car onto the driveway and do it ourselves—change the oil, air up the tires, and replace the spark plugs. But how many of us actually think about that kind of proactive maintenance for the roofs of our buildings?
Pitched or flat, the roof system of your commercial or industrial space is the most exposed part of your building, which makes it the most susceptible to seasonal wear and tear and storm damage. In Atlanta, your roof will experience UV rays from the sun, wind, rain, hail, snow, extreme heat, and extreme cold—in short, your roof takes a beating.
---
The experts at Bell Roofing in Atlanta recommend roof checkups every six months, in the fall and again in the spring. Commercial roof maintenance on your Atlanta business's building provides opportunities to discover potential problems before they require full-blown, costly repair. Our Commercial roof maintenance package in Atlanta includes but is not limited to:
A thorough roof inspection
General repairs
Debris removal
Gutter and scupper cleaning
Mold removal
If you have a flat roof, we'll check for standing water and punctures in the protective coating or membrane; we're experts in single-ply TPO, PVC, and EPDM membranes, as well as Torch Down and Modified Bitumen asphalt membranes. We'll inspect the flashing around your HVAC system, your skylights, and around all the hatches, and we'll inspect the integrity of all pipe and vent boots. For pitched, shingled roofs, we'll inspect for any cracked or curling shingles, any bald shingles with missing granules, and any shingles or tiles that are loose or are missing.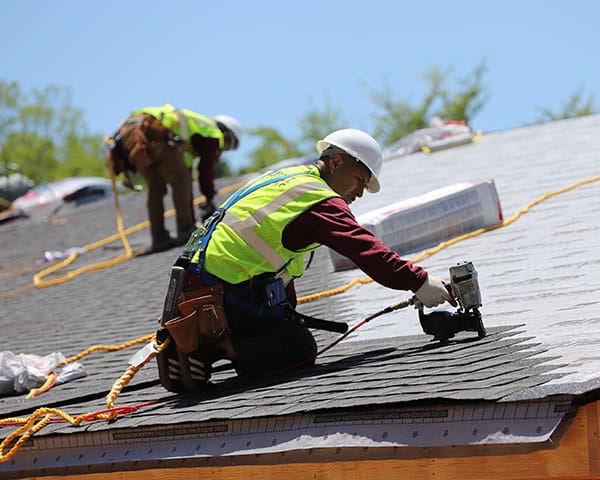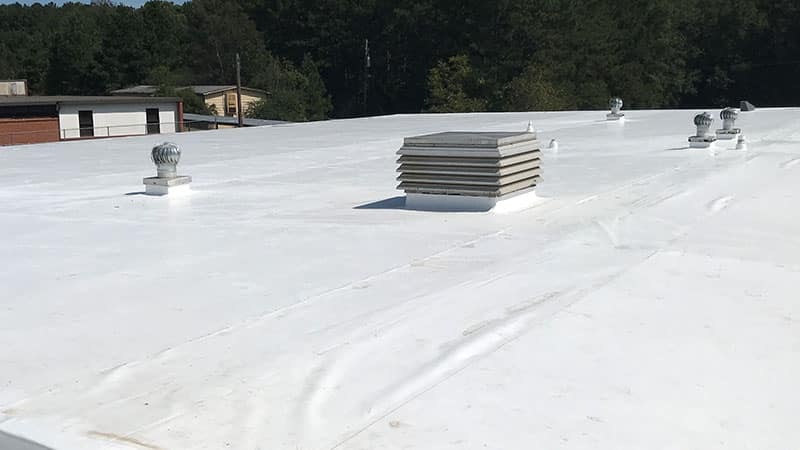 At the conclusion of each maintenance inspection, we will provide you with a full report outlining any recommended repairs with a free cost estimate if our inspection does identify problem spots.
Early detection of roof problems and immediate mitigation reduces the chance for extensive damage down the road. The last thing you want is to lose inventory because your roof sprung a leak, especially when the damage could have been prevented. When you want the expertise of a GAF Master Elite Contractor for commercial roof maintenance in Atlanta, contact Bell Roofing. We've been protecting the homes and businesses of our Atlanta neighbors since 1998.
GET A FREE FLAT ROOF INSPECTION

PLEASE FILL THE FORM BELOW
A representative will contact you to set an appointment at your convenience. We provide free estimates with no high-pressure sales. A Bell Roofing technician will visit your property to check your roof.