COME VISIT US
2531 BRIARCLIFF ROAD NE, SUITE 109
ATLANTA, GA 30329
Bell Roofing is a locally-owned and operated roofing company. We've been servicing homes in the Dunwoody area for many years, and are proud to call Atlanta home. If you are experiencing issues with your roof or just want to make sure it's in good shape, our team of expert professionals is here to help. Give us a call today for a free quote.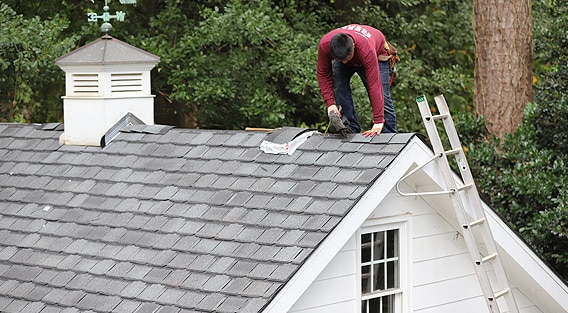 If it's time for a new roof, Bell Roofing has you covered. We offer efficient, quality roof installation at affordable prices, and use only the best building materials to ensure the longevity of your roof. We are proud to offer the 10-year workmanship warranty on every roof we install, so you can feel confident about your new roof.
Our name is our best asset, so we'll never sell you something you don't need. If you've got a leak or a damaged area, we'll assess the problem, fix it, and do whatever we can to make sure it doesn't happen again, including recommendations for preventative measures you can take to avoid problems in the future. We always assess the ventilation of your attic/roof area: ventilation is key to a healthy, long-living roof, and it also saves you money in energy bills. Whatever your roofing need – be it a leak fixed or new pipe boots – call Bell Roofing today, and our expert team of licensed and certified roofers will be proud to serve you.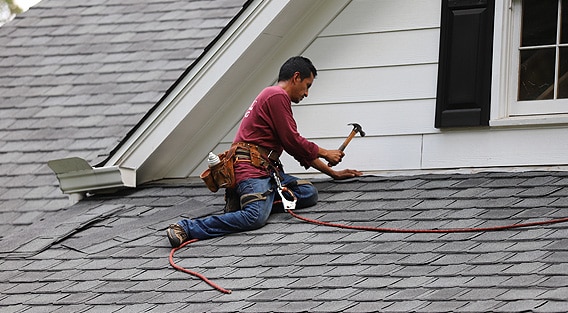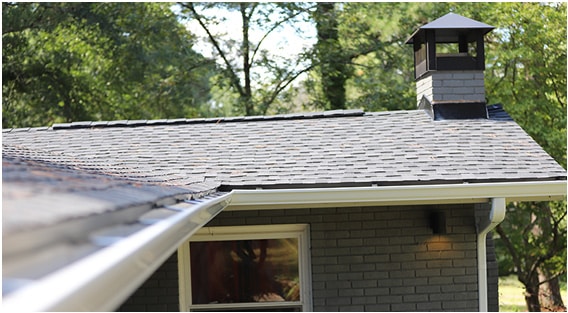 Every good roofer will tell you that gutters are crucial to a healthy roof system. Your gutters should be kept clean and debris-free to ensure proper drainage off your roof and prevent water damage. Bell Roofing has a wide variety of gutter choices to best suit the needs of your roof and home, as well as gutter guards to keep gutters from clogging. Come see our showroom of gutter choices, or allow our experienced team to recommend some for you based on their inspection of your house.
Here at Bell Roofing, we put a high premium on customer satisfaction. As members of the Atlanta community, our customers are also our neighbours, so we want to make sure everyone we serve leaves satisfied. With our commitment to integrity, honesty, and personal attention, we will always go the extra mile on every roof we service. If you're in Dunwoody and need roofing help, call or fill out our online form for a free quote, and see why we are Atlanta's #1 choice for roofing specialists! We can't wait to meet you – and your roof!