COME VISIT US
2531 BRIARCLIFF ROAD NE, SUITE 109
ATLANTA, GA 30329
BELL ROOFING: NORTH DRUID HILLS
Bell Roofing is a locally-owned and operated roofing company. We've been servicing homes in the North Druid Hills area for many years. If you are experiencing issues with your roof or just want to make sure it's in good shape, our team of licensed and certified professionals is here to help. We offer a comprehensive inspection report to evaluate the specific needs of your roof, and have the expertise and materials to take of your roof, whatever the issue. Call today for a free quote to get started!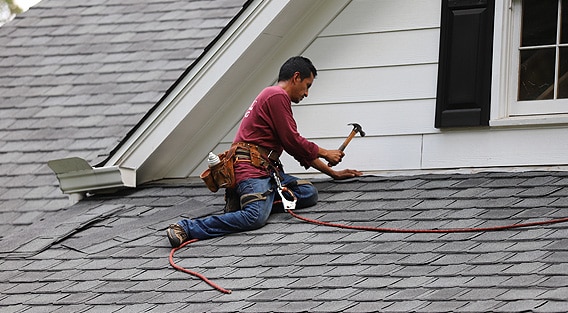 A quality roof should last 25-30 years, but that doesn't mean your roof doesn't need the occasional repair. If you have a leak, damage, or other issue, our experienced team of professionals will inspect your roof and recommend the best solution. Our roofing specialists don't just fix the problem; they'll go to the root of the problem to make sure it doesn't happen again. Our experienced team has seen it all, and knows how to nip a stubborn leak for good. If you just want your roof looked at to make sure it's in good shape, we offer a comprehensive inspection report to identify potential problem areas and preventative measures you can take to increase the life of your roof. At Bell Roofing we also stress the importance of proper ventilation; in our inspection reports we offer recommendations for how to maximize proper ventilation, to increase the longevity of your roof and save you money on heating and cooling.
If you're in need of a new roof installation, Bell Roofing is proud to provide a variety of roofing options to suit your needs. Our roof installations are done with the highest quality materials and unparalleled professionalism. We stand by our work and want you to be fully satisfied, so we proudly offer a 10-year workmanship warranty on all our new roofs. We replace every component of a new roof, instead of cutting corners as some companies do by reusing old parts. This will just lead to more issues down the road, and cause early roof deterioration, so we replace everything to make sure your roof will last as long as possible. We are also committed to environmental sustainability, so we recycle all debris after every roof installation. Call or fill out our online form today to get a free quote and find out why we are Atlanta's #1 choice for residential roof replacements!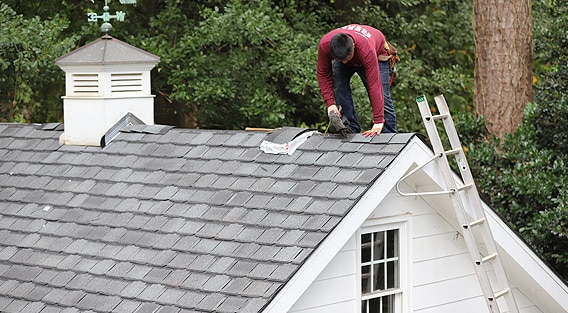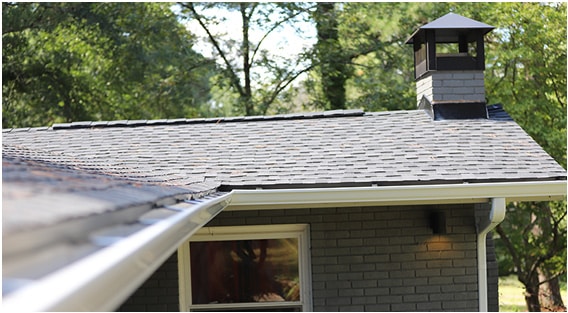 No roof is complete without a good gutter system. Your gutters should be kept clean and debris-free to ensure proper drainage off your roof. Gutters guards are also a good choice, as they prevent clogging debris build-up. We are proud to offer a wide selection of gutter options, and our roofing experts can recommend the best gutters for your roof.
If you have a roofing need, call Bell Roofing to get started! We value integrity, quality service, and our excellent relationship with our customers. Find out why we are Atlanta's #1 choice for roof services!