COME VISIT US
2531 BRIARCLIFF ROAD NE, SUITE 109
ATLANTA, GA 30329
BELL ROOFING: EAST ATLANTA
Bell Roofing is here with all your roofing needs! A locally-owned and operated company, we've been servicing homes in East Atlanta for many years. Our team of expert roofing professionals is licensed and certified, and experienced in all aspects of roof repair. Whether it's a new roof or minor repairs to the roof you've got, allow Bell Roofers to serve you in all your roofing needs. With our years of experience and enduring commitment to our customers' satisfaction, we're proud to be Atlanta's #1 choice for residential roofing services!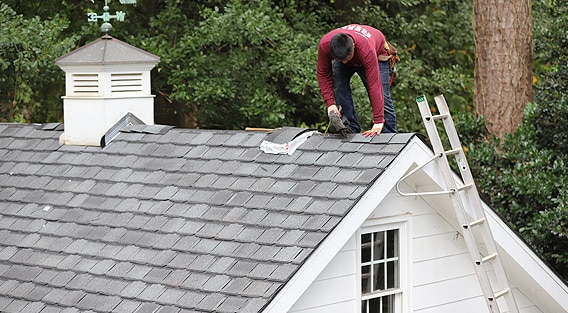 Even a great roof needs to be replaced eventually. If it's time for a new roof installation, don't stress – Bell Roofing is here to take care of all your roofing needs! Our team of expert professionals will install your new roof efficiently, affordably, and with an unparalleled level of quality craftsmanship. We are proud to offer a 10-year workmanship warranty on all our new roofs, and all our durable roofing materials are backed by a lifetime a warranty. We use all new components in our roof installations; some companies cut corners by reusing old parts, but this will surely fail in time and leave you with more repairs quickly down the road. We are also committed to the environment, so we recycle all building debris. Call or fill out our online form today to get a free quote!
Leaky roof? Storm damage? Whatever the issue with your roof, Bell Roofing has everything you need to get it solved quickly and affordably. Our name is our best asset, so we'll never sell you something you don't need. We are committed to thorough solutions, so we will always make sure that in fixing a problem area, we do whatever we can to keep it from coming back. After all, the last thing you want after fixing a leak is to see it come back again! Our team also offers comprehensive inspection reports – we'll do a thorough overview of your roof system, identify potential weaknesses, and offer unique recommendations for your home. We are all about ventilation – we'll make sure you've got proper ventilation in your roof and attic area, to extend the life of your roof and save you money on energy bills!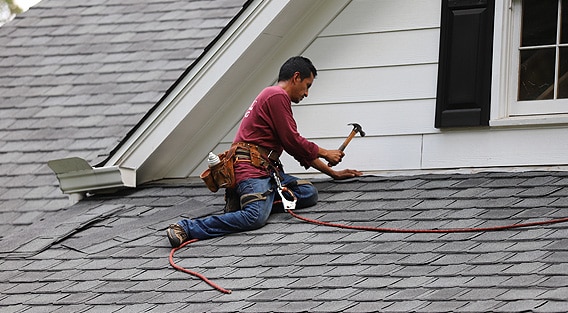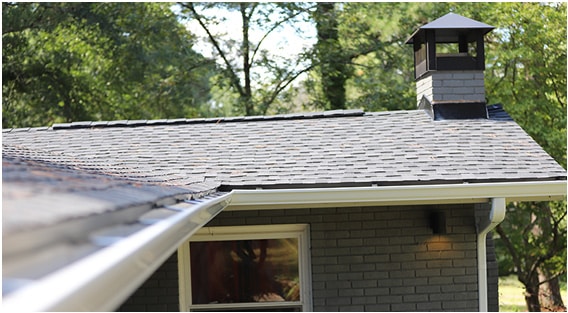 No roof is complete without a good gutter system. Gutters should be kept clean and debris-free to ensure proper drainage and prevent water damage. We offer a wide selection of gutters and gutter guards to prevent debris buildup; come in today to choose yours, or allow our skilled team of professionals to inspect your home and make a recommendation!
Here at Bell Roofing, we value integrity, honesty, and quality service. We are proud to be a part of the Atlanta community, so our customers are our neighbours, too. We are committed to giving personal attention to everyone we work with, and always go the extra mile on every roof we service. If you're in East Atlanta and need roofing help, call or fill out our online form today for a free quote and get started – we would be proud to serve you!
Our Location