COME VISIT US
2531 BRIARCLIFF ROAD NE, SUITE 109
ATLANTA, GA 30329
BELL DONE
BELL GUARANTEED
WARRANTIED
COMMERCIAL ROOFING SOLUTIONS
5000+ ROOFS BUILT
IN ATLANTA AREA
GAF
COMMERCIAL ROOFING SOLUTIONS
BELL ALSO PROVIDES
MULTI-FAMILY ROOFING
WARRANTIED
COATING SYSTEMS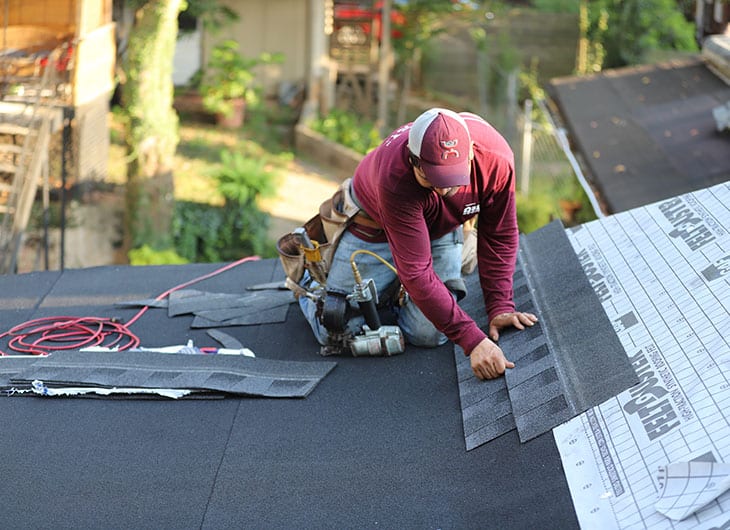 BELL DONE. BELL GUARANTEED.
At Bell Roofing Company, our talented roofing contractors in Sandy Springs know how important it is to deliver exceptional roofing services to home and building owners. After all, you deserve a roof that possesses formidable strength, long-lasting endurance, and proper structure.
We know the best way to achieve our high standard of exceptional service is to have an undying commitment to excellence, fair prices, and talented roofing contractors in Sandy Springs. We're happy to say we have never compromised this standard in our 23 years of business.
Because of our excellent service, we've been fortunate to garner dozens of accolades and receive thousands of glowing online reviews. From our A+ rating on BBB to our 2019 Super Service Angie's List award, we are confident we're the best option for roof replacement in Sandy Springs.
When you need roofing repair in Sandy Springs, Georgia, we're the team for you.
Do you own a residential building that needs roofing repairs? We've got you covered. Whether you need basic shingle repair or an entire roof replacement after a nasty storm, our fast Sandy Springs roof repair and replacement can get your roof back to prime condition in no time.
Are you a commercial building owner? With our efficient technicians, top-quality materials and service, and quick roof repair in Sandy Springs, we can get your commercial roof back to full functionality. In fact, that's how we've earned our reputation of being in the top 2% of best contractors nationwide.
We also proudly offer services such as:
Shingle roof maintenance
Gutter installation
Don't see what you're looking for? Reach out to our team today, so we can understand how to best help you and your roof.
Call Bell Roofing Company Today!
We know that you'll be happy with our honest service, extensive warranties, and quality craftsmanship. Looking to learn more? Reach out to our Sandy Springs roofing contractors today to hear more about our services and book an appointment!