COME VISIT US
2531 BRIARCLIFF ROAD NE, SUITE 109
ATLANTA, GA 30329
Commercial Roof Maintenance in Sandy Springs

Think for a moment about how we provide our vehicles with regular servicing, whether at a skilled mechanic or inside our own garages. If we didn't, our cars and trucks would break down. We change the oil, check the tire pressure, and replace the spark plugs. Yet rarely do we extend the same level of care to the roofs of our commercial buildings, an even more expensive and essential investment than a vehicle. That's when you need the commercial roofing experts at Bell Roofing.
---
The Range of Flat Roofs We Service
Whether your commercial or industrial space is constructed with a sloped or flat roof, that essential part of your building is the most exposed—subjected to harsh environmental factors. In Sandy Springs, your commercial roof faces harsh sunlight, wind, rain, hail, and freezing temperatures. Such extreme weather makes your commercial roof susceptible to damage during any season.
The GAF-certified roofers at Bell Roofing adamantly support regular roof inspections, typically conducted in the late fall and early spring. By keeping a routine maintenance schedule for your commercial roof, we can identify and resolve potential problems before they turn into costly, major repairs. Our extensive commercial roof maintenance services in Sandy Springs include:
Thorough roof inspection
Essential repairs
Removal of debris
Gutter and scupper cleaning
Mold elimination
If your property features a flat roof, we'll examine it for pooling water and punctures or holes in the protective layer or membrane. We specialize in EPDM, TPO, and PVC single-ply membranes, along with modified bitumen and torch down asphalt membranes. We'll scrutinize the flashing around your HVAC systems, skylights, and all hatches, and we'll evaluate the resilience of every pipe and vent boot. For pitched roofs covered with shingles, we'll search for cracked, curled, or bare shingles, and those missing granules. We'll also check for shingles or tiles that might be loose or missing.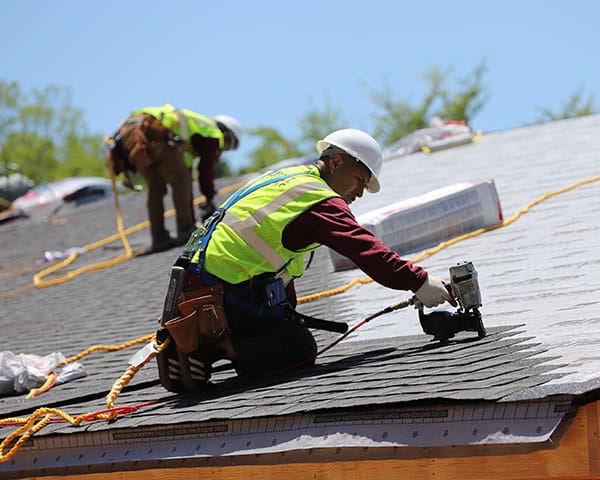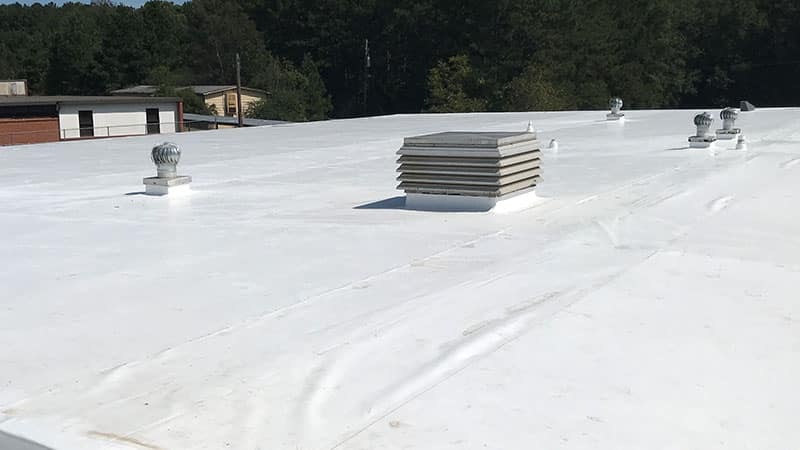 The Bell Roofing Difference
At the end of each roof inspection for your Sandy Springs home, we'll provide you with a detailed report that pinpoints any damage and recommends our suggested repairs, as well as provides a full, complimentary cost estimate if problem areas are discovered.
Swift detection and remediation of roofing issues decrease the future risk of more severe damage and expensive repairs. When you want superior commercial roof maintenance services for your Sandy Springs business, get in touch with the GAF Master Elite contractors at Bell Roofing. We've been protecting homes and businesses in the Sandy Springs community since 1998.
GET A FREE FLAT ROOF INSPECTION

PLEASE FILL THE FORM BELOW
A representative will contact you to set an appointment at your convenience. We provide free estimates with no high-pressure sales. A Bell Roofing technician will visit your property to check your roof.