COME VISIT US
2531 BRIARCLIFF ROAD NE, SUITE 109
ATLANTA, GA 30329
Expert Ceiling Leak Repair Services in Sandy Springs
Ceiling leaks pose a significant challenge that demands immediate attention. If you're a resident or business owner in Sandy Springs, Georgia, you understand the potential havoc a seemingly minor leak can wreak if left unchecked. This is where the unparalleled expertise and specialized services of Bell Roofing come into play.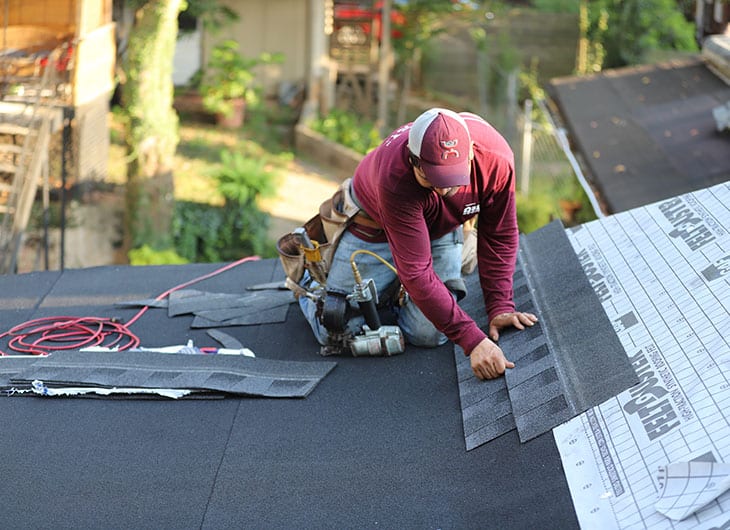 Your Reliable Source for Ceiling Leak Repairs
Ceiling leaks can arise from various sources, such as a compromised or aging roof, clogged gutters, or the aftermath of severe weather. The intrusion of water into your property leaves unsightly stains and creates a breeding ground for harmful mold. Moreover, these leaks can compromise the concrete foundation of your property, jeopardizing its structural stability. Swift action is necessary. At Bell Roofing, we're the trusted solution for superior ceiling leak repairs in Sandy Springs.
We stand apart as more than just a run-of-the-mill roofing company. With a wealth of hands-on experience spanning over 25 years, our adept team possesses specialized skills and an unwavering commitment to quality. Our skilled technicians undergo continuous training to stay ahead of industry standards. Opting for Bell Roofing means entrusting a team well-equipped to not only meet but exceed your expectations. Our ceiling leak repair services in Sandy Springs are designed to deliver satisfaction at an affordable cost.
Our renowned approach, "BELL DONE, BELL GUARANTEED," underscores our dedication to excellence. Our comprehensive warranty underscores our faith in our work: 2 years for commercial repairs and 1 year for residential repairs, covering materials and workmanship.
We go beyond mere repairs by conducting thorough inspections to identify the source of the leak and providing effective solutions to prevent future damage. Our top-notch roofing services feature a no-leak guarantee seal, solidifying our commitment to providing you with a leak-free roof.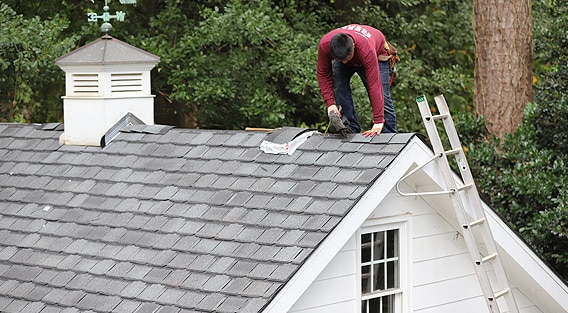 Your Premier Roofing Solution in Sandy Springs
When ceiling leaks disrupt your tranquility, it's time to enlist professionals. As a locally owned and operated business, we take immense pride in providing roof leak solutions for the Sandy Springs community. You don't have to grapple with the challenge of ceiling leak repairs on your own.
Connect With Bell Roofing Today
Don't let a minor leak spiral into a major catastrophe. Contact us today for a complimentary quote, and let us deliver a dependable roofing solution tailored to your needs. With Bell Roofing, you're not merely hiring a service—you're choosing a trusted partner dedicated to safeguarding your home or business.
Our Location
Testimonials
I had an excellent experience with this company. They did a great work stopping a leak I had when we got heavy rain. There roofing crew fast and efficient, I would recommend this company to everyone. Everyone for sales to roofing crew very helpful to sure all of the process went well.

Bell Roofing was amazing to work with. They maintained a good schedule, communicated expectations clearly, and all work was top notch. We needed a full redecking, and all costs were clearly outlined. Even with the extra work and additional dumpster, the work was completed on time, and the property cleanup was impeccable.

My mother recently used these guys to get a new roof installed and she is so happy with their excellent work and the time and care that they spent working with her. The roof has totally revitalized her home and we are happy campers. Bell comes highly recommended by our family. Ten star service.