COME VISIT US
457 FLAT SHOALS AVE, SUITE 1-B
ATLANTA, GA 30316
1337 CANTON ROAD SUITE G, MARIETTA, GA 30066
ATLANTA:
404-874-7663
MON-FRI: 8.30AM-5PM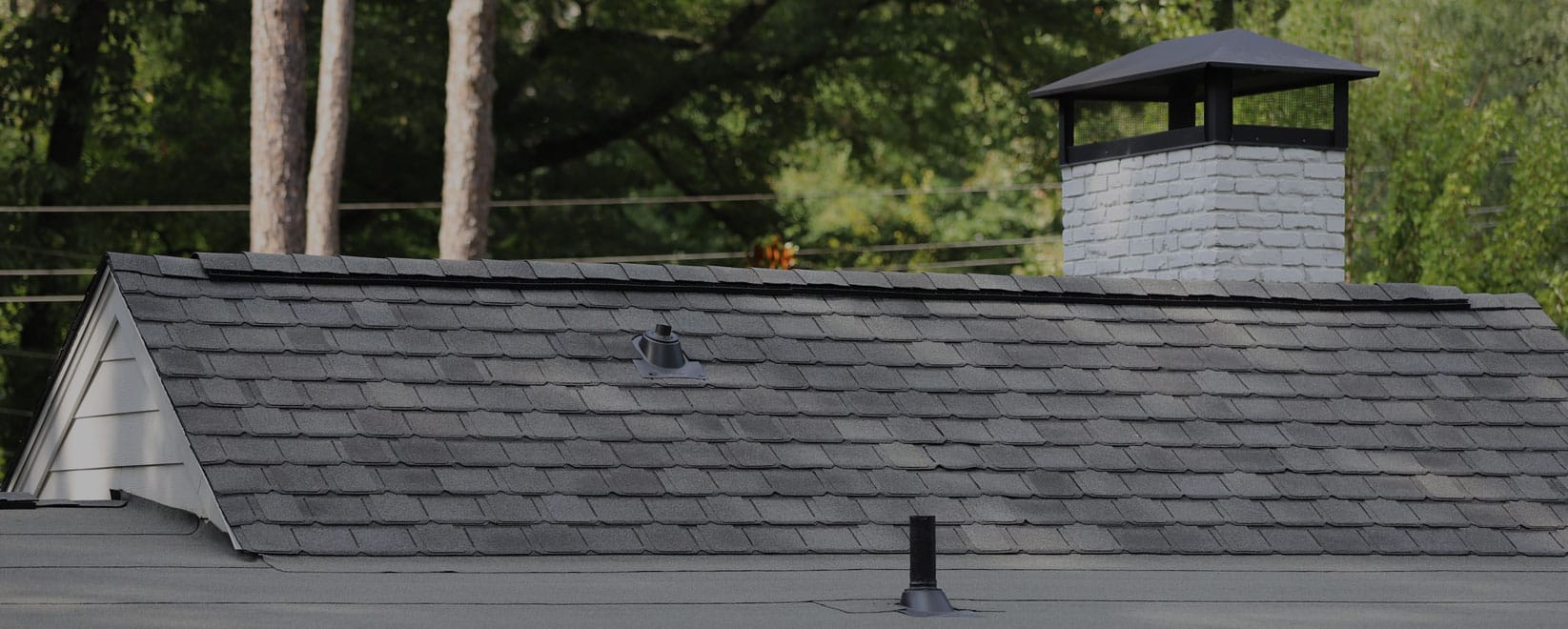 Smyrna Roofers
Bell Roofing is a licensed and certified roofing company, owned and operated in the Atlanta area. We've been repairing and replacing roofs in the Smyrna community for many years, and are proud to call the Atlanta area home. We value honesty, integrity, and the highest-quality service and products, so it's no wonder we're Atlanta's #1 choice for roof installation! We'd love to help you with your roof repairs or replacement. Call today to get a free quote.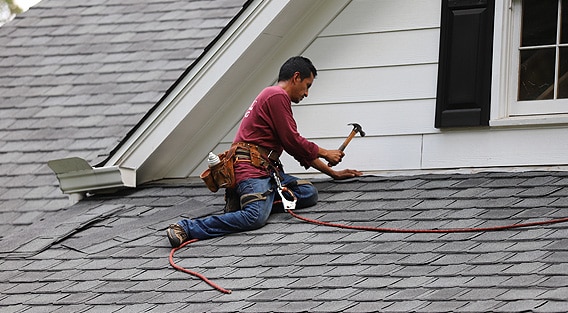 Leaky roof? Was your roof damaged after a storm? Shingles falling off? Whatever your issue, Bell Roofing has it covered. Our expert roofing professionals have seen it all. We are never content with "quick-fix" options: if you need a repair, our team will fix it, but we'll also identify why it's happening and do whatever we can to keep it from coming back. In our comprehensive inspection report, we'll do a thorough overview of your roof system and give you recommendations to optimize the life and health of your roof. At Bell Roofing, we are all about ventilation, so we'll also recommend measures you can take to improve ventilation in your attic and roof. Ventilation improves the lifespan of your roof, and also saves you money on heating and cooling bills, so we'll make sure you're getting the most you can get out of your roof!
Of course, if your roof is too old, it's time for a replacement. This may sound like a daunting task, but let Bell Roofers handle it and take all the stress out of roof installation. Our expert professionals will get your new roof installed efficiently, affordably, and with the highest-quality workmanship. We are very proud to offer a 10-year workmanship warranty on all our new roofs, because we stand by our work and want you feel confident in your new roof. All our building materials are backed by lifetime warranties, and we use only new components, no reusing of old parts. We are committed to the environment, so we also recycle building debris. Call or fill out our online form to get a free quote on your new roof!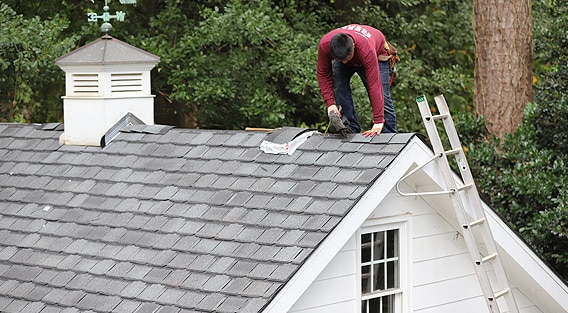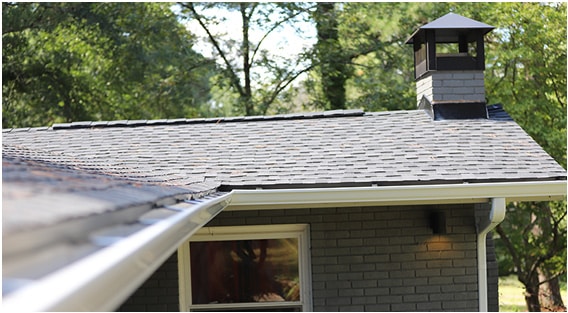 No matter how high-grade your roof is, it's not complete without a good set of gutters. It's important to keep gutters debris-free, to ensure proper drainage. You can choose from a wide variety of gutter options, as well as gutter guards to make sure your gutters don't clog. Our roofing professionals will be happy to offer unique recommendations for the best gutters for your home and roof system.
Here at Bell Roofing, we are committed to honest, high-quality work. We would be proud to offer you our services as roofing professionals. If you are in the Smyra community and have any roofing needs, call today to get started. We can't wait to meet you – and your roof!