COME VISIT US
2531 BRIARCLIFF ROAD NE, SUITE 109
ATLANTA, GA 30329
COMMERCIAL ROOF ISSUES AND SOLUTIONS
In Atlanta, storm damage, deterioration from the heat, or just plain age can leave your roof structurally compromised. At Bell Roofing in Atlanta, we know that leaky, unattractive roofs are bad for business, and we also know the importance of keeping up with roof maintenance so yours never gets to that point! Bell Roofing has been serving local communities with commercial roof repairs in Atlanta for more than 23 years, and our job is to allow you to keep doing yours. From flat roofs to pitched roofs, traditional shingles to metal roofing, we've repaired hundreds of commercial roofs in the metropolitan area. We know which roofing solutions work best for the local climate, and we know how to install those solutions onto your building.
ATLANTA COMMERCIAL ROOF ROOF REPAIRS
Our technicians are certified to repair TPO roofs, Modified Bitumen Membranes, Torch down, EPDM and metal roofs. They will visit your commercial property to inspect, take pictures and diagnose the root cause of the leaks. Bell Roofing will provide a repair proposal, with alternatives on solving the problem in the most affordable durable way. Call Bell Roofing to schedule an appointment and stop the leaks.
OUR COMMITMENT TO EXCELLENCE
It's important for your customers and clients to have safe and easy access to your business, so Bell Roofing goes the extra mile to ensure that every nail and all other debris is cleaned up throughout the day, not just at the end. We want your property to still look good while we're repairing your roof, and our goal is to be as unobtrusive as we can while we're on the job.
Nothing makes us happier than to get a testimonial that talks about our superior service and the quality of our work. It's how we measure ourselves against the competition. We want to be the best, and we take that attitude with us every time we step onto a roof. We've put in the time and effort to become certified experts for Atlanta businesses, and we let our work speak for itself. At the end of the day, you'll be confident that we did the best work possible on your roofing project.
All of our commercial roof repairs in Atlanta carry a 2-year warranty on the work completed. Mechanical damage like tree limbs, foot traffic, mechanical punctures or careless usage are not covered. In the unlikely occurrence of a returning leak on the repaired area, we'll come back out to address it at no charge. If another leak or issue arises in another area, it would be treated as a separate issue.
Don't settle for just any number on the list. When you need the best in roofing services and repair, ring the bell! Contact Bell Roofing in Atlanta, and we'll keep your business covered.
BELL ROOFING CERTIFICATIONS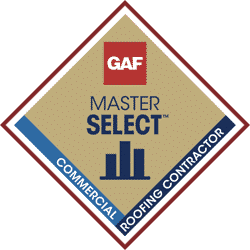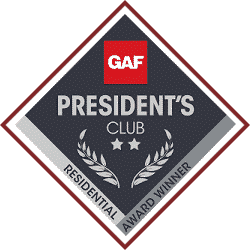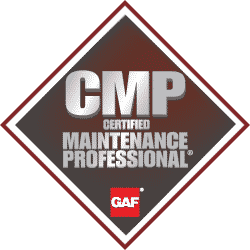 BELL ROOFING IS A GAF MASTER
SELECT CONTRACTOR FOR FLAT ROOF SYSTEMS
Top 2% best commercial roofing contractors USA
Certified to install 10-30 years warrantied GAF TPO systems
Approved to grant GAF Diamond Pledge Warranty
Certified Maintenance Professional
GET A FREE COMMERCIAL ROOF ASSESSMENT

PLEASE FILL THE FORM BELOW
A representative will contact you to set an appointment at your convenience. We provide free estimates with no high-pressure sales. A Bell Roofing technician will visit your property to check your roof.