COME VISIT US
2531 BRIARCLIFF ROAD NE, SUITE 109
ATLANTA, GA 30329
Roof problems can be a cause for alarm, and a small roof problem can easily lead to something more serious. Luckily, Bell Roofing is here to help with all your roofing needs, large and small. Don't panic if you spot a leak or damage; just give us a call and we'll be over to inspect, recommend a fix, and get to work! We've been in the Decatur area for many years – as an Atlanta-based small business, we are proud to be a member of this community and have provided roofing services to thousands of homes in the Atlanta area. We'd be happy to service your roof next!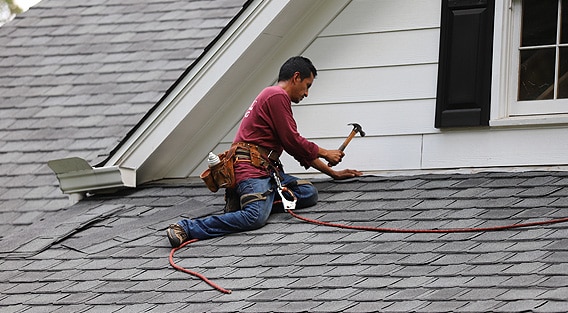 If we can repair your existing roof and avoid a full roof replacement, you can be sure that's what we'll recommend. Sometimes all you need are new pipe boots or flashing around a leaking area. Our name is our most important asset, so we will never try to sell you something you don't need. If there's a leak or damaged area, we'll go beyond fixing it – we'll make sure it doesn't happen again. At Bell Roofing we put a high premium on proper ventilation: a well-ventilated roof system will increase the life of your roof and save you money on heating and cooling bills. In our comprehensive inspection report, our expert roofers will look at your home and roof and recommend the best ways to keep your roof and attic properly ventilated.
A high-quality, well-installed roof can last up to 30 years, but every roof needs to be replaced eventually. If you are in need of a new roof, Bell Roofing is happy to offer affordable, high-quality roof installation, done by our expert team of licensed and certified roofers. We stand by our work and want you to be completely satisfied, so we proudly offer a 10-year workmanship warranty on every new roof we install. We'll use new materials for all your roof components to maximize the lifetime of your new roof, and because our company has a commitment to environmental sustainability, we recycle all our debris. If you are in the Decatur area and need a new roof, call Bell Roofers today or fill out our online form for a free quote. Check our website as well for discounts and promotional offers.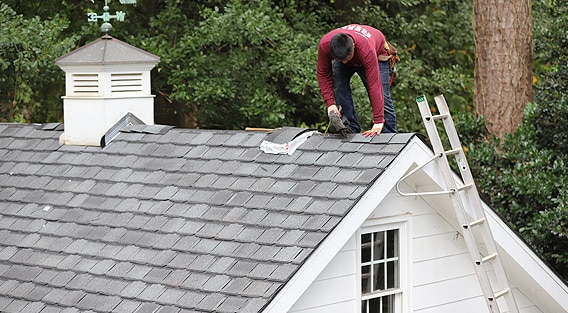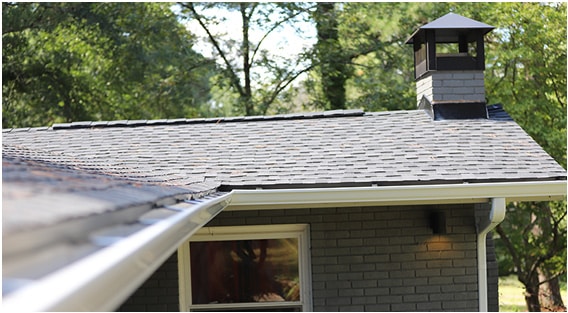 A healthy roof needs a good drainage system to function, so for this reason, gutters are extremely important. Gutters need to be kept clean and debris-free in order to ensure proper water runoff. Bell Roofing is pleased to offer a wide variety of gutter choices for your roof, as well as gutter guards to prevent gutters from clogging. Our roofing professionals will be happy to come to your home and give you a comprehensive inspection report regarding your gutters and the best options for your home.
Bell Roofing is a locally-owned and operated business, and we pride ourselves on being a part of the Decatur community. Our customers are our neighbours, so we always go the extra mile for every home we service. Call us or fill out our online form to get your free quote today. We look forward to meeting you and your roof soon!