COME VISIT US
2531 BRIARCLIFF ROAD NE, SUITE 109
ATLANTA, GA 30329
Cartersville
Commercial Roof Repair

When you run your own business, you have countless tasks on your plate. The last thing you need is roofing problems that could damage your inventory or equipment. With Bell Roofing, we can inspect, maintain, and repair your business's roof using Cartersville based, certified roofing contractors and 23 years of industry experience.
Serving the Business Community in Cartersville, Georgia
Bell Roofing is every business owner's best friend. We offer the Cartersville area roof repair and replacement services for all commercial spaces, including offices, warehouses, medical, and retail businesses.
After you call to schedule an inspection with one of our commercial roof repair technicians in Cartersville, they will assess your roof and point out the weak spots that put your business at risk. Your contractor will then offer solutions to keep your investment intact. Any commercial service work has a 2-year warranty on the problem area. To meet all of your roofing needs, we also offer a total roof evaluation where our expert technicians provide a full roof inspection, a segmented roof repair and a regular maintenance plan for your commercial property.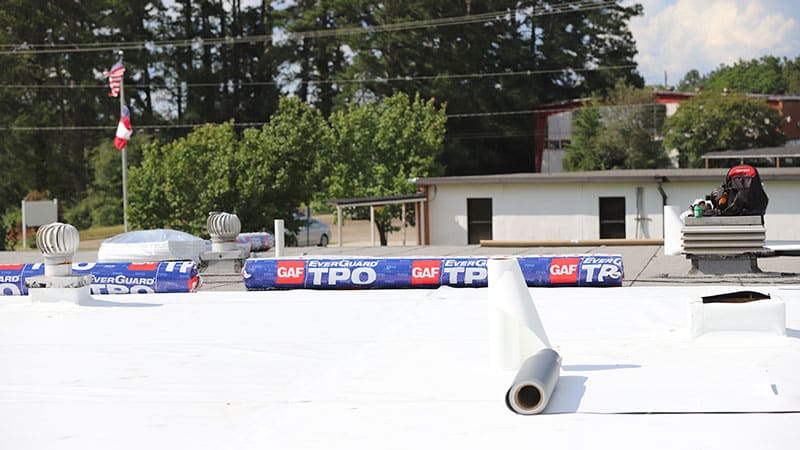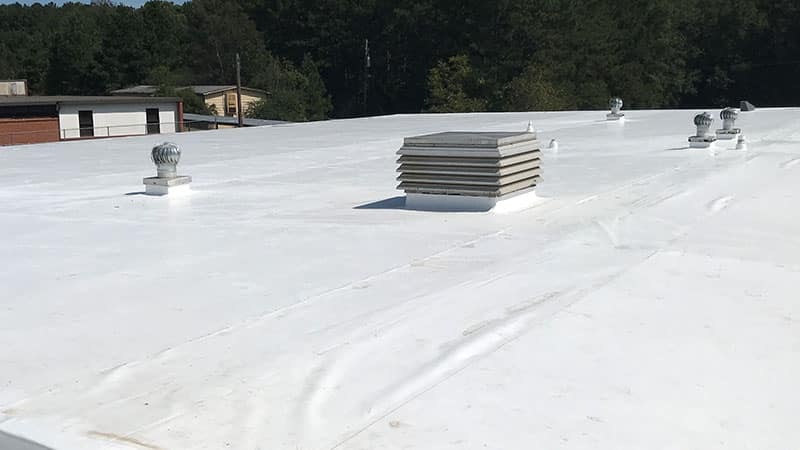 What Are Your Options for Replacing Your Commercial Roof?
Not every commercial business needs the same roofing materials. For example, PVC is the ideal option for restaurants and cafeterias where grease is released through the vents or degreasers and into the roof. That's why Bell Roofing is a GAF Certified Commercial Mater Contractor for single ply membranes, like TPO or PVC and coatings. Because we always want to make sure the businesses of Cartersville, Georgia, have a dependable roof to keep their businesses, employees, and customers safe.
Call Us Bell Roofing Today for Your Commercial Roof Repair and Restoration

PLEASE FILL THE FORM BELOW
Bell Roofing sets high standards of quality because we know our residential communities and business owners deserve the best. So, anytime we complete a project, you can rest assured its Bell Done. Bell Guaranteed. Call to learn more about our commercial roof repair services in Cartersville and to schedule your free inspection!