COME VISIT US
2531 BRIARCLIFF ROAD NE, SUITE 109
ATLANTA, GA 30329
Exceptional Roof Leak Repairs for Cartersville
Ensuring the integrity of your Cartersville home or business starts with ensuring the integrity of your roof. Unexpected roof leaks can be a menace, and neglecting them can result in extensive damage. At Bell Roofing, we have refined our services to cater specifically to the needs of Cartersville homeowners and businesses, ensuring swift and reliable roof leak repair solutions.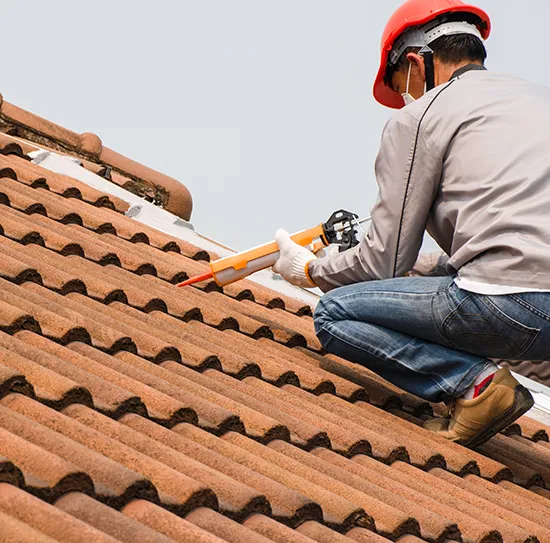 Trust Us With Your Roof Leak Repairs in Cartersville
Our Bell Roofing team is made up of seasoned technicians who continually update their skills to remain aligned with modern industry standards and methods. Entrusting your roof to us means you're banking on a team with an unmatched track record of exceptional service and outcomes. Our paramount concerns are your satisfaction and the protection of your property.
Several factors can cause roof leaks, ranging from storm-inflicted damages and improper installations to the wear and tear of time. Addressing these leaks as soon as they are spotted is vital. Unattended leaks can result in water infiltrating your property, which can harm ceilings, walls, insulation, and can even disrupt electrical frameworks. This neglect can result in hefty repair costs, and could even lead to health risks associated with mold proliferation.
The dedicated crew at Bell Roofing for Cartersville is meticulous with roof inspections to precisely detect the precise origins of your leaks. Upon discovery, we put together dependable remedies that rectify the current problem, and that also fortify your roof against potential issues. We stand by the quality of our roofing services, ensuring lasting solutions for each client.
Choosing Bell Roofing in Cartersville for your roof leak repair requirements guarantees the advantage of our all-inclusive material and workmanship warranties. Our commercial repairs come with a 2-year warranty, while residential repairs are backed by a 1-year warranty. This dedication to top-tier service ensures you receive enduring resolutions to your roofing dilemmas.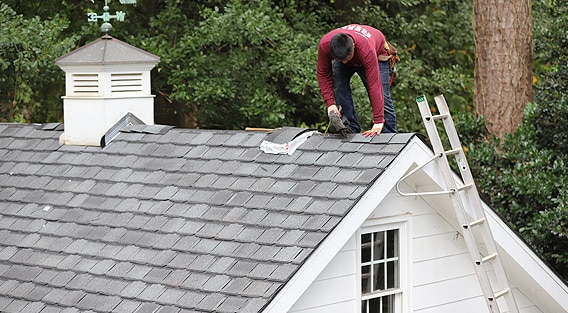 Unmatched Roofing Service in Cartersville
Being a community-driven roofing contractor with over 25 years of roofing expertise providing repairs for roof water damage and flashing in Cartersville, we're well-versed with the distinct challenges local roofs face. We have become a go-to name for diverse roofing tasks, be it repairs, replacements, or brand-new setups.
Reach Out to Bell Roofing Today
Act before a minor leak escalates into a more significant repair and greater expense. Connect with our team today to receive a complimentary estimate on our roof leak repair and flashing services in Cartersville. We're always ready, just a call away, keen to assist you in determining the optimal roofing solution.
Our Location
Testimonials
I had an excellent experience with this company. They did a great work stopping a leak I had when we got heavy rain. There roofing crew fast and efficient, I would recommend this company to everyone. Everyone for sales to roofing crew very helpful to sure all of the process went well.

Bell Roofing was amazing to work with. They maintained a good schedule, communicated expectations clearly, and all work was top notch. We needed a full redecking, and all costs were clearly outlined. Even with the extra work and additional dumpster, the work was completed on time, and the property cleanup was impeccable.

My mother recently used these guys to get a new roof installed and she is so happy with their excellent work and the time and care that they spent working with her. The roof has totally revitalized her home and we are happy campers. Bell comes highly recommended by our family. Ten star service.