COME VISIT US
2531 BRIARCLIFF ROAD NE, SUITE 109
ATLANTA, GA 30329
Commercial Flat Roofing Systems in Atlanta

The flat roofing system installed on your Atlanta-based commercial property is subjected to considerable weather-induced stresses on an annual basis. The increased frequency of hailstorms and the intensification of thunderstorms in recent times have rendered this roofing structure particularly vulnerable to damage. While a pitched roof has the ability to deflect much of the impact, a flat roof is more susceptible to damage under such circumstances.
The GAF-certified roofers at Bell Roofing have lasting solutions for all your commercial flat roofing services in Atlanta, from new construction to replacement, repair, and routine maintenance.
---
Our Our Commercial and Flat Roof Solutions
The professional team at Bell Roofing has provided Atlanta with commercial flat roofing systems since 1998. We offer Everguard TPO roofing systems with workmanship and materials warranties for 10, 15, or 20 years. All three options are inspected by a GAF manufacturer to ensure quality and your complete satisfaction, and each option is waterproof, cost effective, and reflects 81% of the sunlight to help reduce your HVAC energy use.
We also offer three modified bitumen systems, which carry the same 10-, 15-, and 20-year warranties, and are built with two or three layers of the industry-leading GAF Liberty System and insulation. Our modified bitumen systems solve all leaks, are affordable, and come in a variety of appealing colors.
Roof coating systems are ideal for those who want an effective flat roof solution with the least amount of financial expenditure. These systems offer a base full fabric foundation and a silicone or acrylic roof coating. Coatings installed by our Atlanta based professionals avoid the cost of teardowns, and come with 10-to-20-year warranties that can be renewed from 20 years up to 35 years.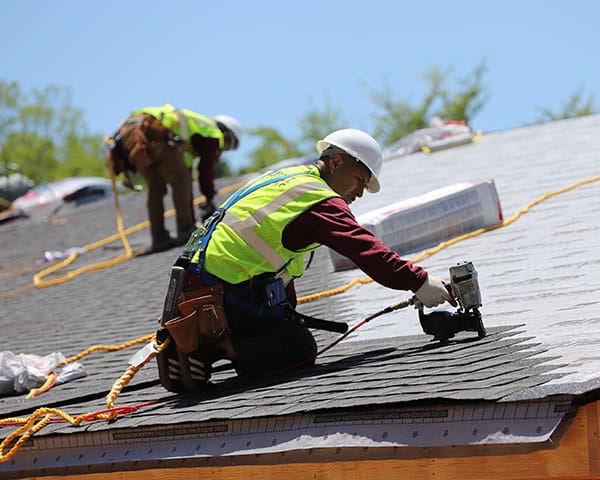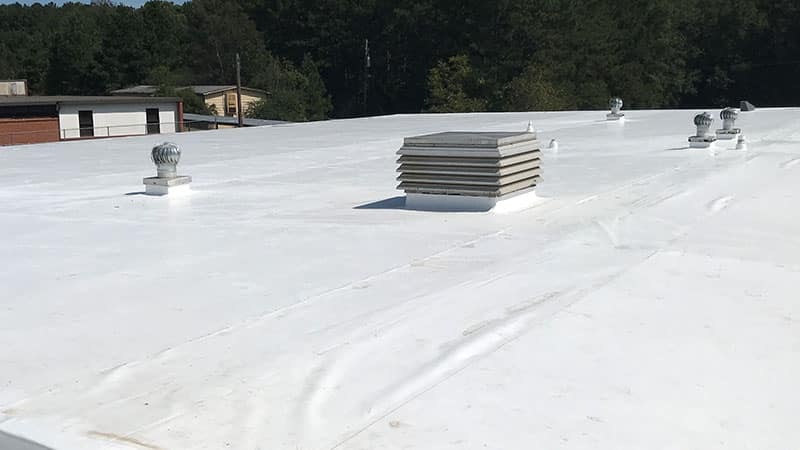 The Bell Guarantee
When you need the best in commercial flat roofing systems for your Atlanta business, reach out to the certified professionals at Bell Roofing. As a certified GAF Master Elite Contractor, we're ranked among the top 2% of all roofing contractors in North America. You won't find another roofing company with the same level of quality craftsmanship and dedication to customer service as us. If it's Bell done, it's Bell guaranteed.
GET A FREE FLAT ROOF INSPECTION

PLEASE FILL THE FORM BELOW
A representative will contact you to set an appointment at your convenience. We provide free estimates with no high-pressure sales. A Bell Roofing technician will visit your property to check your roof.