COME VISIT US
2531 BRIARCLIFF ROAD NE, SUITE 109
ATLANTA, GA 30329
Commercial Roof Repair in Sandy Springs

Worst case scenario: Your roof springs a leak and, as the water accumulates over time, you lose inventory to water damage and the mold and mildew growth that will surely follow. Unless you have a regular maintenance schedule for your roof, there's no telling what shape your roof is in, especially with the extreme weather we've begun to experience.
SANDY SPRINGS COMMERCIAL ROOF ROOF REPAIR

---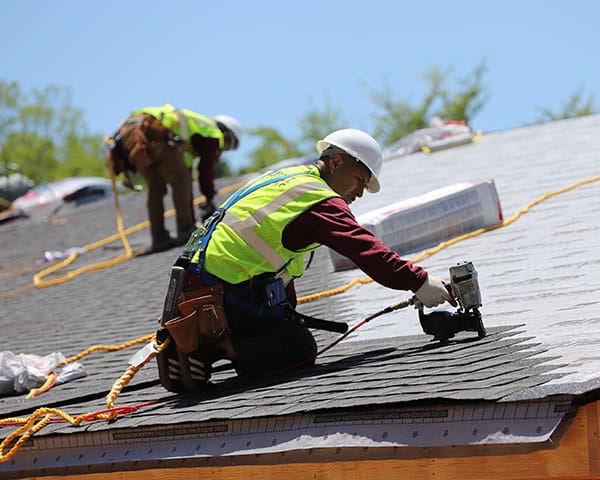 The roofing experts at Bell Roofing in Sandy Springs are certified for the quality repair of pitched and flat roofs. We can handle asphalt, wood, and metal shingles for your sloped roof repair. When your building needs a flat roof repair solution, we're experts in single-ply TPO systems, modified bitumen membranes, torch-down membranes, and EPDM rubber coverings.
On our first visit to your site in Sandy Springs, we'll perform a roof inspection of every square inch of your roof, and we'll take pictures to diagnose and document the exact cause and extent of the damage. With that knowledge, we'll provide you with an estimate for our repair recommendation.
COMMITTED TO EXCELLENCE
Once we get on top of your roof, we are committed to doing the finest work possible, and to be mindful of your safety and that of your customers. We will ensure they have safe and easy access to your establishment. Throughout the repair process, our team cleans up stray nails and other debris; we don't wait until the end of the day to clear away the mess.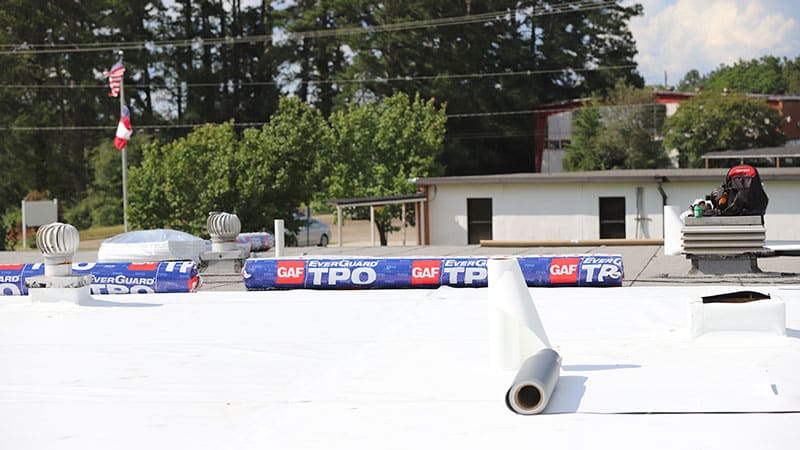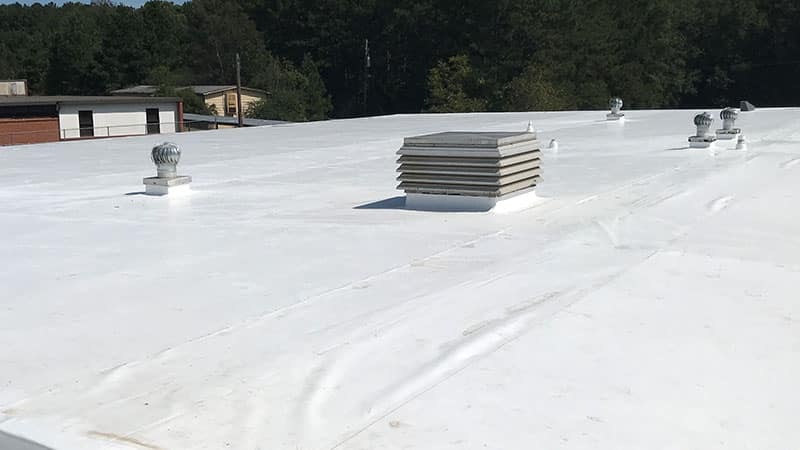 GUARANTEE AND WARRANTY
All of our commercial roof repairs in Sandy Springs carry a 2-year warranty on our workmanship and materials. Once the repairs are completed, we'll consult with you about a regular roof maintenance plan to mitigate any problems that could occur in the future.
BELL ROOFING IS YOUR #1 CHOICE
Bell Roofing has been a premier GAF Master Elite Contractor for Sandy Springs commercial roofing repair solutions since 1998. We offer best-in-class service, workmanship, and quality. You've seen our superior work on more than 4,500 roofs throughout Sandy Springs and the greater Atlanta area. Reach out today and schedule your free estimate. Let's stabilize your commercial roof before the next storm.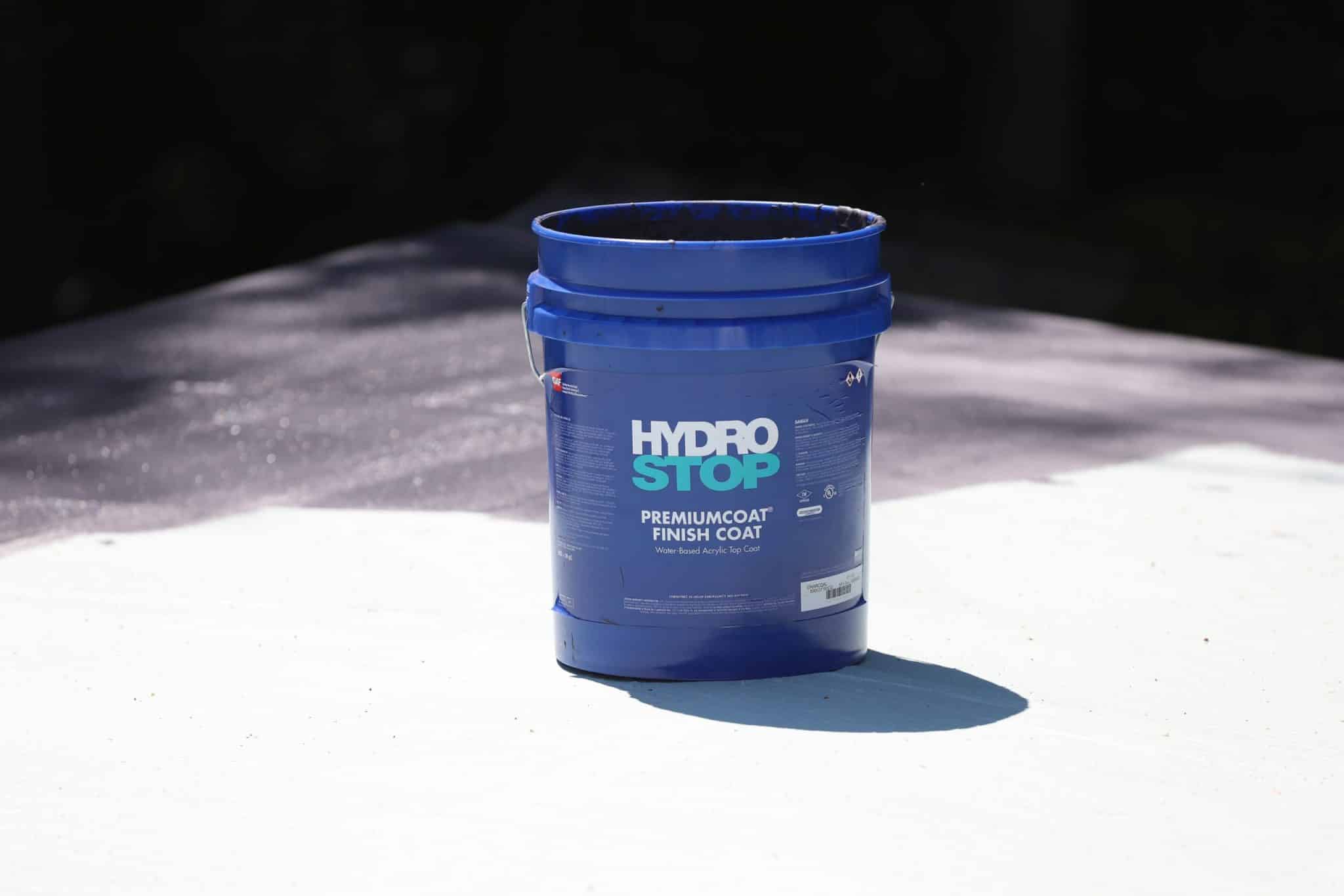 GET A FREE FLAT ROOF INSPECTION

PLEASE FILL THE FORM BELOW
A representative will contact you to set an appointment at your convenience. We provide free estimates with no high-pressure sales. A Bell Roofing technician will visit your property to check your roof.