COME VISIT US
2531 BRIARCLIFF ROAD NE, SUITE 109
ATLANTA, GA 30329
If you're in East Cobb and need roof repair and replacement contractors, look no further than Bell Roofing! We are a locally-owned and operated company, and have been servicing roofs across Atlanta for many years. Our expert team of roofers is licensed and certified, and we offer the full spectrum of roof services, including repairs, installations, and gutters.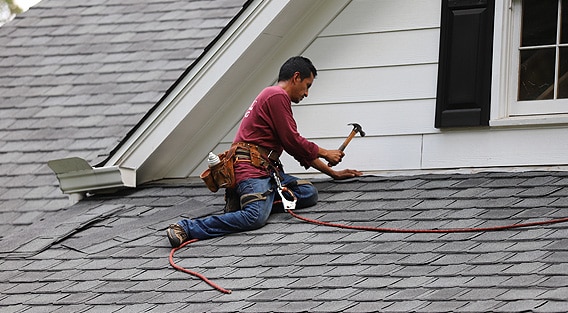 Even a great roof needs repair once in awhile. If you have a leak, damage area, or you are just concerned about the integrity of your roof, give us a call. Our expert roofers for the East Cobb area will evaluate the problem, repair it, and do whatever possible to make sure it doesn't happen again. We offer replacements on any component of your roof, and can also evaluate the ventilation in your roof to make sure your attic space and roof are properly ventilated, which will increase the life of your roof and save you money on energy bills. We offer comprehensive inspection reports on any roof to identify any potential problem areas and give recommendations to increase the longevity of your roof.
ROOF REPLACEMENT AND INSTALLATIONS
Bell Roofing is proud to offer a 10-year workmanship warranty on every new roof we install. Our expert team of professional roofers in East Cobb install each new roof efficiently, affordably, and with the highest quality service, and our durable roofing materials are backed by lifetime warranty so you can feel good about your new roof. Call or fill out our online form for your free quote to get started on your new roof installation today!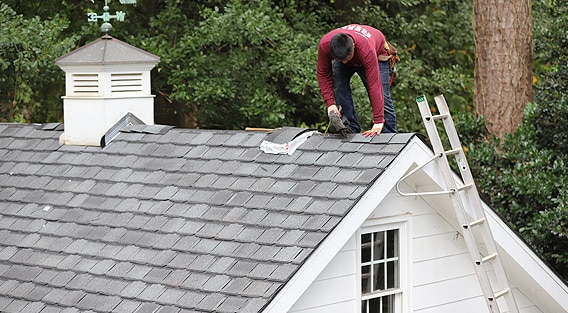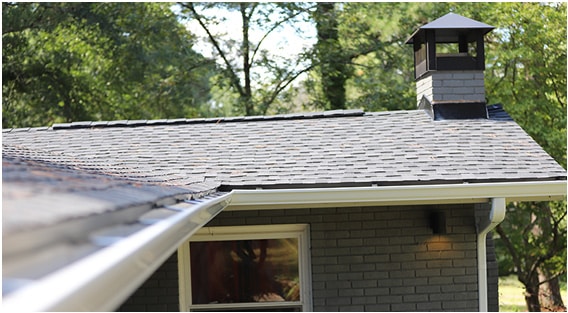 Clean, debris-free gutters are critical to a long-lasting, healthy roof. Our team is skilled in gutter repair and installation, and if you are choosing new gutters, we offer a wide variety of options for your home and needs. Gutter guards can be a great way to keep your gutters from clogging, preventing water damage on your roof.
Here at Bell Roofing, we pride ourselves on our personal attention to all of our customers. We want to make sure you are fully satisfied with our services, so we will always go the extra mile on every roof we work on. Come see why we are Atlanta's #1 choice for residential roof repair and replacement contractors in East Cobb. Call or fill out our online form for a free quote! We offer roof inspections for your East Cobb home!