COME VISIT US
1337 CANTON ROAD SUITE G,
MARIETTA, GA 30066
Flat Roof Maintenance in Marietta
High heat, humidity—two of the main ingredients of severe weather and storms. It's common knowledge that Marietta experiences more than its share of extreme weather: much higher rainfall than the national average, and often winds that exceed more than 60 mph. None of that meteorological activity bodes well for the health of your roof.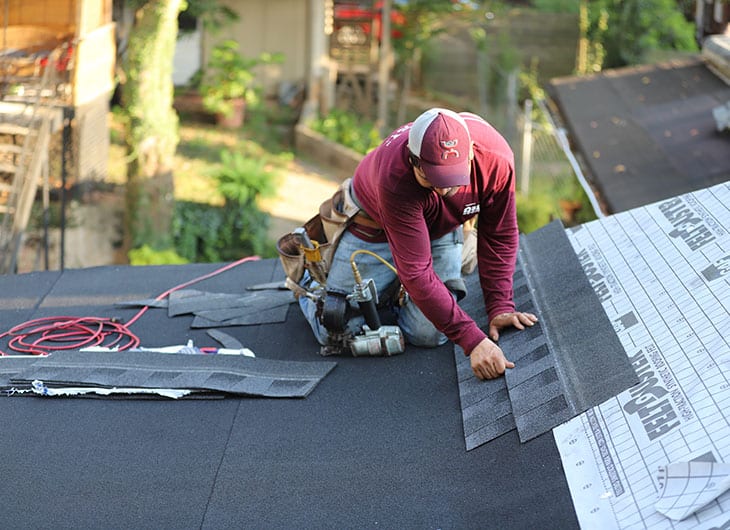 Ideally, your roof should last 20 years, but that depends upon particular circumstances, and one of those is routine flat roof maintenance on your Marietta home or business. Bell Roofing recommends that you schedule maintenance at least twice a year—during fall and the beginning of spring. We also suggest having your roof checked after severe storms and periods of extreme weather.
When the leaves turn, we'll climb onto your roof and inspect the coating or membrane of your flat roof for separated seams, blisters, cracks, and flaking that might have been created by the intense heat of summer. Because flat roofs are prone to collecting water, we'll check the entire roof for discolored or moldy spots to determine whether the roof has pooling water or shows signs of previous standing water. Bell Roofing in Marietta will also clear away the debris that has undoubtedly collected on your flat roof (leaves, twigs, and perhaps whole branches). We'll also remove debris that may have clogged your downspouts or scuppers. To keep your roof protected, we'll trim back any trees that may be intruding upon the edge or even the top of your roof.
After we've inspected the roof and repaired any damaged flashing around hatches or your HVAC system, and have checked all pipe and vent boots, we'll provide you with an honest and detailed assessment of your roof, with annotations of any places we feel need repair before they become expensive headaches.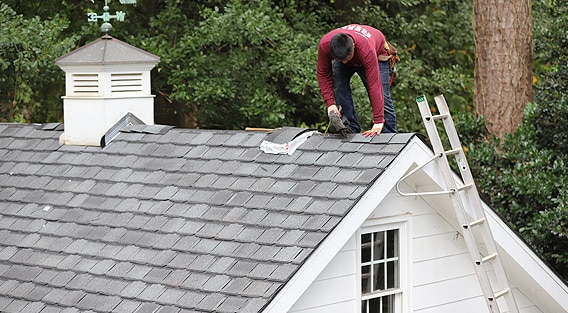 Regular flat roof maintenance on your Marietta home or business provides opportunities to find and mitigate issues that could become expensive issues if left undiscovered and unattended. If your roof springs a serious leak, the interior of your home or business could suffer costly damage, and possibly the loss of anything you have stored in an area affected by the leak. Get proactive with Bell Roofing, your GAF Master Elite Contractor in flat roof maintenance in Marietta. With the recent severe weather Marietta has experienced, you need to protect yourself with a solid roof.