COME VISIT US
2531 BRIARCLIFF ROAD NE, SUITE 109
ATLANTA, GA 30329
Experiencing roofing issues? If you live in the Johns Creek area and need help with your roof, consider Bell Roofing! We are a locally-owned and operated company, and we've been providing roof repairs and replacements in Johns Creek for many years. We offer a wide variety of high-quality, durable roofing materials, and our expert team of professionals is licensed and certified for all your roofing needs. If you need help with your roof, call today or fill out our online form for a free quote and get started!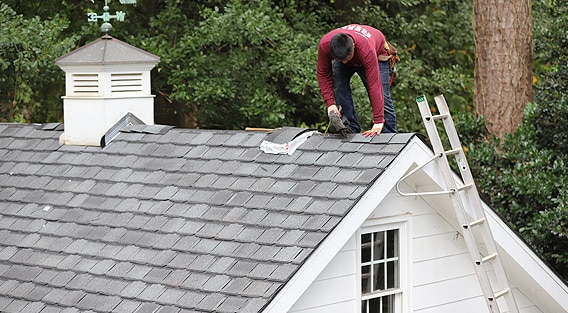 Has your roof reached the end of its life? If so, Bell Roofing offers affordable, efficient replacement installation. We are proud to offer a 10-year workmanship warranty on all our new roof installations, so you can be sure your investment is worthwhile. A professional roof replacement should last 25-30 years, and we are committed to providing you with a roof that endures that long or more. Bell Roofing is proud to be John Creek's #1 choice for residential roofing and repair – call today and find out why!
Oftentimes, a simple repair is all that is needed to keep your roof in top shape. If you have a leak or a damaged area, our roofing specialists will assess the problem, fix it, and do everything they can to be sure it doesn't happen again. In our comprehensive inspection report, we will look at your roof and offer unique recommendations to prevent leaks and avoid damage. We also value proper ventilation in a roof system; excellent ventilation will increase the life of your roof and save you money in heating and cooling bills. Whatever your repair needs, Bell Roofing is here to help.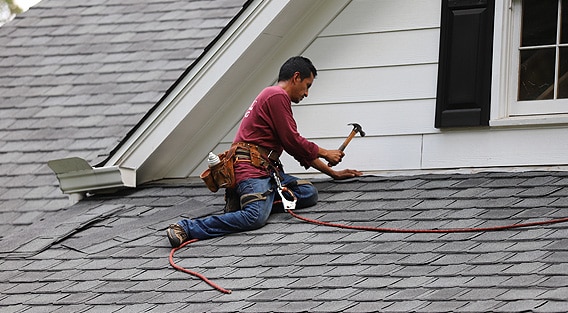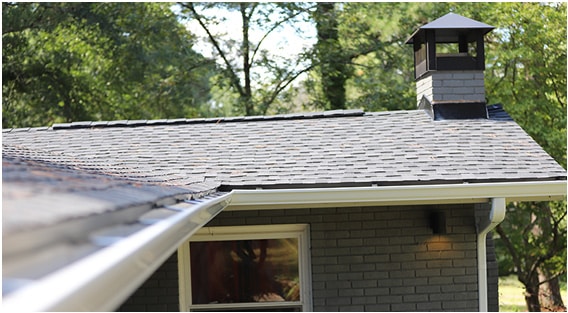 Too often overlooked, a good gutter system is a crucial part of a long-lasting roof. Keeping your gutters free from debris ensures proper drainage to keep your roof healthy and dry. Bell Roofing offers many different gutter options to suit your needs, as well as various kinds of gutter guards to keep them debris-free. We will be happy to consult with you on which gutters are the best options for your home and roof. Avoid clogged gutters and prevent premature roof failure; call us today to replace or install new ones.
Here at Bell Roofing, we value our customers' experience above all else. We're from this community, too, so we make sure we treat our neighbors well! We stand by our work and our roofers, and are committed to offering quality, affordable roofing services at the highest standard of excellence. Whatever your roofing needs, we are here to help. Call today or fill out our online form for a free quote, and find out why we are John Creek's top rooferss!