COME VISIT US
2531 BRIARCLIFF ROAD NE, SUITE 109
ATLANTA, GA 30329
Are you in the Kirkwood area and experiencing issues with your roof? Whatever the situation, Bell Roofing is here to help with all your roofing needs. An Atlanta-based company, we've been servicing roofs across metro Atlanta for many years. Our team of licensed and certified roofing professionals offers top-notch service with the personal touch of a local business. Come find out why we're Atlanta's #1 choice for residential roofing specialists!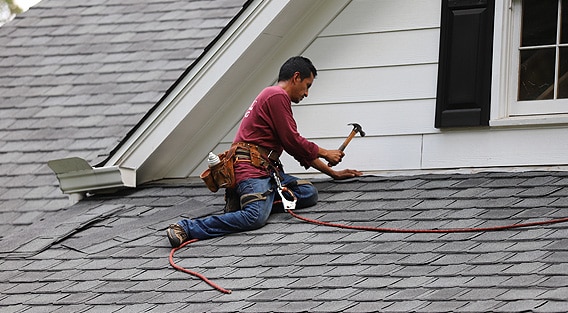 If you've got a leaky roof, damage after a storm, or just concerned about the integrity of your roof, Bell Roofers can take care of you. In our comprehensive inspection report, we'll evaluate your roof, identify potential problem areas, and offer preventative measures you can take to increase the life of your roof. If you've got a leak or damaged area, we don't just offer a temporary fix; we'll get to the bottom of the issue to prevent it from happening again. We can also assess the ventilation in your attic area and roof system to make sure it's ventilating as well as possible. Proper ventilation increases the life of your roof and saves you money in energy bills, so it's worth taking a look! Call us or fill out our online form today, and we'll send a team over to look at your roof.
ROOF REPLACEMENT AND INSTALLATIONS
If it's time for a new roof, Bell Roofing has you covered. Our expert team of professionals offers efficient, affordable service with the highest quality craftsmanship. We are proud to offer a 10-year workmanship warranty on all our roof installations, so you can feel good about your roof for years to come. We use durable building materials backed by lifetime warranties, and have a huge selection of styles and materials to choose from. We'll use all new components in your new roof to make sure it lasts as long as possible. If you're in need of a new roof, call today or fill out our online form to get started. We'd be thrilled to install your new roof.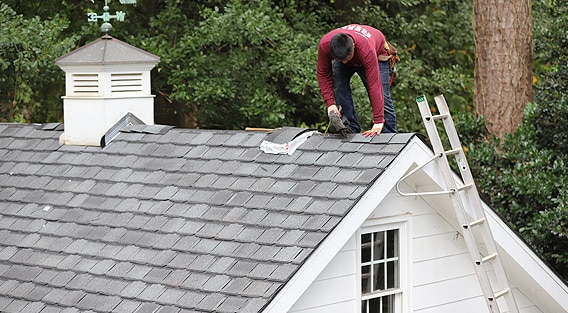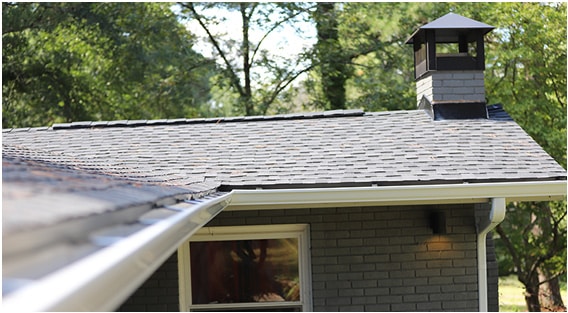 No quality roof is complete without a good gutter system. We offer gutter repair and installation, and have a wide selection of gutters in our showroom, as well as gutter guards to keep gutters debris-free and draining properly. If you're not sure which gutters are best for your home and roof, our roofing experts will be happy to recommend a selection.
Here at Bell Roofing, we are committed to honesty, integrity, and customer experience. Our customers are also our neighbours, so we want to make sure our clients are fully satisfied with their roofing experience. If you are in the Kirkwood are and need roofing assistance, call Bell Roofing today – we are committed to going the extra mile on yours and every roof we service! We can't wait to meet you – and your roof!