COME VISIT US
2531 BRIARCLIFF ROAD NE, SUITE 109
ATLANTA, GA 30329
Commercial Flat Roofing Repair in Marietta

With the increase in intensified weather patterns and extreme storms along the Atlantic Coast this past decade, any number of things can compromise the flat roof of your Marietta commercial space. Flat roof repair and installations in Marietta are our specialties at Bell Roofing. We've satisfied more than 8,000 customers since 1998 with our meticulous attention to detail, conscientious craftsmanship, and our dedication to provide impeccable customer service. Once we get on top of your roof, we'll perform a thorough inspection to discover the problem, then we'll look for the conditions that caused the problem. We are committed to ensuring our flat roof repair is comprehensive and long-term. All our commercial flat roof repairs in Marietta are backed by a 2-year warranty. When it's Bell Done, it's Bell Guaranteed.
---
Wind can cause objects to fall or become airborne, only for the debris to land and puncture the existing membrane or coating of your flat roof. Hail can wreak havoc. On older flat roofs, extreme heat and constant exposure to UV rays can crack the membrane or coating of your roof, or cause the seams of the roof membrane to buckle and separate, exposing the underlying wood deck. Sometimes a flat roof is old enough that it has simply run its course beyond the terms of its warranty.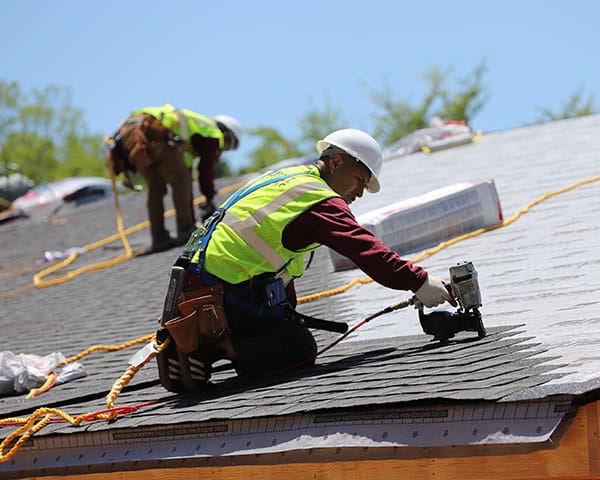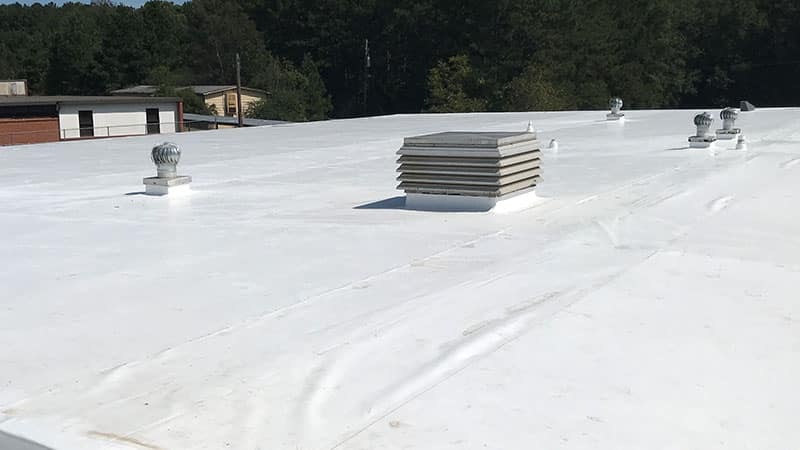 We offer cost-effective solutions for all situations. We do routine flat roof repair on Marietta commercial and industrial buildings, and we do complete tear-offs and new flat roof installation when it's necessary. We offer free estimates, and we guarantee to never suggest unnecessary work, or charge for any work we did not do. All our pricing is up front and transparent. We want what's best for you.
The Bell Roofing commercial flat roof repair team for Marietta is GAF certified and ranked in the top 2% of all roofers in North America—which means we have a huge reputation to uphold. You won't find a more honest roofing contractor in Marietta, Georgia that holds the same integrity and customer commitment as our roofers. Reach out to us at the first sign of a roof leak or damage, or to request a basic inspection. We want to make sure your business remains securely covered and protected.
GET A FREE FLAT ROOF INSPECTION

PLEASE FILL THE FORM BELOW
A representative will contact you to set an appointment at your convenience. We provide free estimates with no high-pressure sales. A Bell Roofing technician will visit your property to check your roof.