COME VISIT US
2531 BRIARCLIFF ROAD NE, SUITE 109
ATLANTA, GA 30329
Marietta Flat Roof Installation and Repair
If you're looking for help with flat roof services, Bell Roofing in Marietta is the company you can trust. Our local roofing team specializes in replacements, repairs, and new roof installations for residential and commercial properties. We proudly offer affordable services for your Marietta flat roofing needs.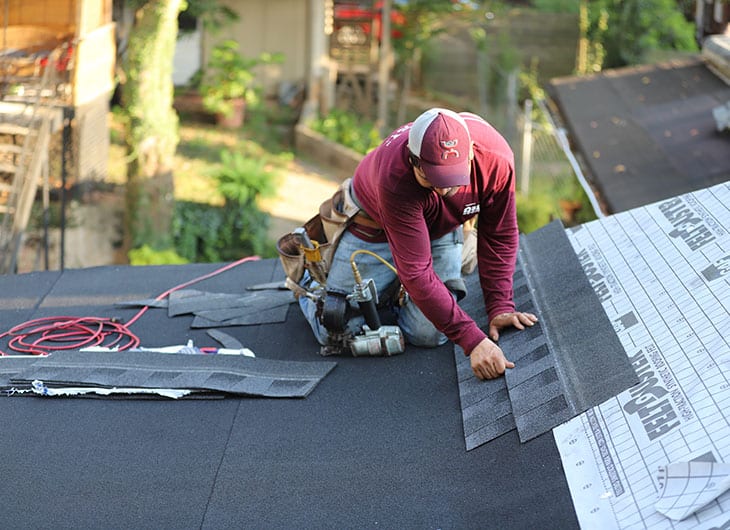 Our Bell Roofing Guarantee
Are you dealing with leaks or other types of roof repair needs? Taking care of flat roofing issues can feel overwhelming. Fortunately, our conscientious technicians have the exceptional training and experience to make any repairs you need.
Roofing Services We Offer
You may deal with damaged shingles or leaks on your flat roof in Marietta, depending on where you live. All of our services come with a leak-free guarantee and outstanding customer service. Our technicians have professional maintenance certifications to help customers keep up with the care of their homes and prevent further destruction. We proudly back up our products and services with warranties on roof installations, repairs, and skylights. Additionally, our technicians work safely to provide:
Framing and additions
Shingle repair and replacements
Coatings for cracked tar
Repair areas that are leaking
Re-pitch and reproof for cracks and seams
These are just a few examples of our wide range of flat roofing services. You can call us anytime for questions about your specific needs.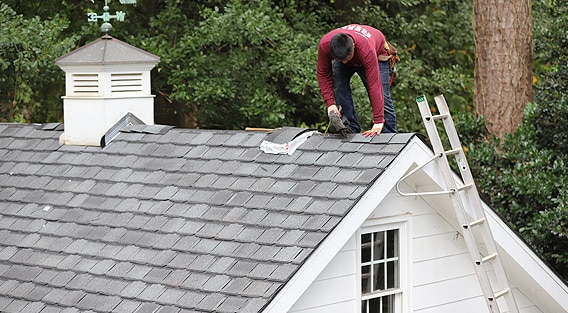 Marietta Flat Roof Repairs
Since 1998, our Marietta, Georgia company has enjoyed helping the community with our services. If you live in Marietta or the nearby areas, we can help with your roofing needs.
Call Us for a Quote Today!
If you have problems with your flat roof, or any other roofing needs, call our experienced team today. We will promptly send a professional roofing technician to assess the situation and provide a quote. We look forward to helping you with all your roofing needs.
Our Location
Testimonials
I had an excellent experience with this company. They did a great work stopping a leak I had when we got heavy rain. There roofing crew fast and efficient, I would recommend this company to everyone. Everyone for sales to roofing crew very helpful to sure all of the process went well.

Bell Roofing was amazing to work with. They maintained a good schedule, communicated expectations clearly, and all work was top notch. We needed a full redecking, and all costs were clearly outlined. Even with the extra work and additional dumpster, the work was completed on time, and the property cleanup was impeccable.

My mother recently used these guys to get a new roof installed and she is so happy with their excellent work and the time and care that they spent working with her. The roof has totally revitalized her home and we are happy campers. Bell comes highly recommended by our family. Ten star service.