COME VISIT US
2531 BRIARCLIFF ROAD NE, SUITE 109
ATLANTA, GA 30329
Changing the style of roof that tops your house is a game changer that completely revises the aesthetic of your home. It also requires a lot of internal and external modifications to the existing framing and walls. It's probably not the option you're thinking about for your roof—but it is an option!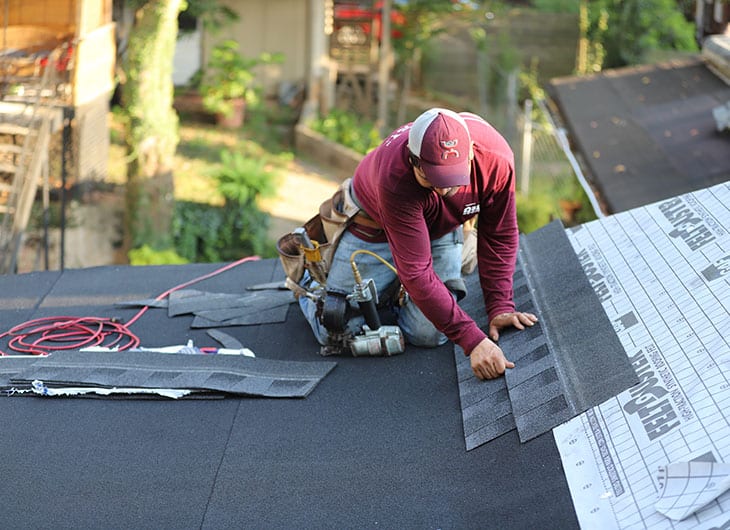 More realistically though, when we're talking about options for your residential or commercial roof, our design team consults with you about the different types of materials available for the type of covering you already have, and particular additions to improve internal lighting and the overall energy efficiency of your home. We'll also show you various options at different price tiers to fit your budget. We'll never recommend an option that is not suited to your home or budget, and we guarantee to provide you with fair and honest pricing.
We're Bell Roofing, and for the past 25 years, we've been a GAF-certified, industry leader in Marietta for roofing repair, roofing options, and new roof construction.
Traditionally, residential roofs were covered with asphalt shingles, but these are no longer traditional, and since the old days, the roofing industry has developed roofing options for Marietta properties that improve the longevity, quality, durability, and energy efficiency of your roof. Traditional asphalt shingles now come in a huge spectrum of colors and are algae and wind resistant. If you want a different look for your roof, you can add dormers, skylights, or solar tubes—options that enhance the aesthetic of the exterior of your home and provide more natural lighting to the interior. We can also improve the protective ability of your roof by adding additional leak barriers, installing high-quality flashing and gutters, and improving the attic ventilation system.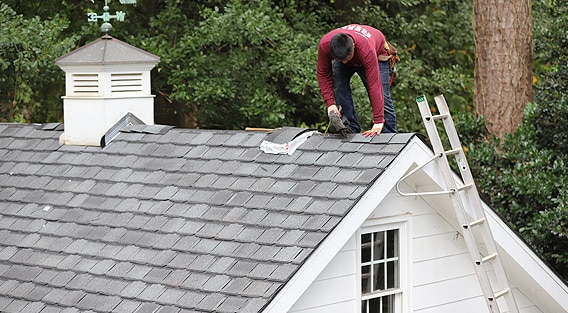 Flat roofs can be easily modified. We can change the number of underlying layers that allows you options to change from a standard roof coating to several versions of TPO coverings or modified bitumen membranes. We can improve the quality of the flashing around your vents and HVAC systems, and we can add scuppers in addition to your current drainage system to improve stormwater runoff. All our roofing options for our Marietta services come with their own respective warranties and workmanship guarantees. With us, you have choices.
Contact Bell Roofing
You always have options when you work with Bell Roofing in Marietta for roof repair, maintenance, installation, or modification. Truth is, we can construct an entirely new style of roof for your home if you're ready to take your property to a whole new level. You want a hip roof instead of a gabled roof? If it's Bell Done, it's Bell Guaranteed. Give us a call today and schedule your free inspection and estimate on residential roofing and commercial roofing options you have in Marietta to improve the quality and performance of your roof.
Our Location
Testimonials
I had an excellent experience with this company. They did a great work stopping a leak I had when we got heavy rain. There roofing crew fast and efficient, I would recommend this company to everyone. Everyone for sales to roofing crew very helpful to sure all of the process went well.

Bell Roofing was amazing to work with. They maintained a good schedule, communicated expectations clearly, and all work was top notch. We needed a full redecking, and all costs were clearly outlined. Even with the extra work and additional dumpster, the work was completed on time, and the property cleanup was impeccable.

My mother recently used these guys to get a new roof installed and she is so happy with their excellent work and the time and care that they spent working with her. The roof has totally revitalized her home and we are happy campers. Bell comes highly recommended by our family. Ten star service.