COME VISIT US
2531 BRIARCLIFF ROAD NE, SUITE 109
ATLANTA, GA 30329
Residential Roof Restoration
Your roof is exposed to the weather season after season, year after year, and over the course of all that time extreme changes in temperature, wind, rain, and hail can weaken shingles or flat roof membranes. Once a roof is compromised, there is a possibility of water intrusion and damage. But depending on the severity of the damage, it's not always necessary to replace your roof. Obviously, if your roof is near the end of its lifespan or has sustained significant structural damage, a full replacement may be necessary. But our Marietta-based roof restoration experts at Bell Roofing have a keen eye for assessing the damage to your roof and have the professional skills to set things right. There are times when restoration on your Marietta roof is more cost-effective than complete replacement. We're also dedicated to taking care of our customers, and when we can save you some expense, we'll do it. All our price quotes are fair and honest, and we promise to never recommend roof repair or replacement work you don't need.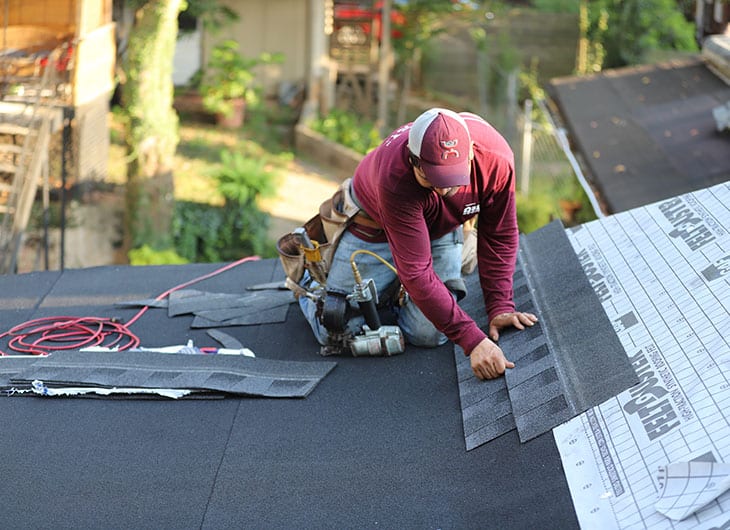 Commercial Roof Restoration
Any kind of roof can become damaged, whether it's a flat roof or a pitched roof; it doesn't matter. And the experts with Bell Roofing will inspect your roof from the inside and the outside to determine the extent of the damage. If it seems that restoration would be cost-effective for your business, that's exactly what we'll prescribe as your solution. Our roofing contractors in Marietta can restore membranes and coatings, and we can shore up all the areas around your pipe boots, vents, and HVAC system. We'll make sure not to create an inconvenience to your staff and customers, and we guarantee not to intrude on your business during the repairs.
You can't afford to wait to schedule repairs when your roof is compromised. Whether it's a home or a business in Marietta, when there's roof damage, everything beneath your roof is in danger of being damaged, and the longer you wait to schedule repairs, the worse the damage becomes and the more expensive the repairs will be. The sooner we inspect your roof and assess any damage, the better the chances become that we can restore your roof and avoid the need to replace it entirely.
The Bell Roofing Difference
If it's been awhile since someone has inspected your roof, or severe weather has compromised the roof of your home or business, contact the best roofing company serving Marietta for your free inspection and estimate. We've been around since 1998, and we're certified by GAF, the largest roofing manufacturer in North America.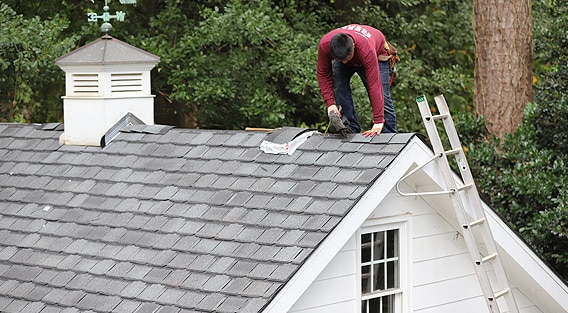 If you need roof restoration services in the Marietta area, contact us today. We'll answer your call promptly and provide a free quote. We look forward to offering solutions for your residential or commercial roof restoration needs.