COME VISIT US
2531 BRIARCLIFF ROAD NE, SUITE 109
ATLANTA, GA 30329
BELL ROOFING: NORTH DECATUR
Bell Roofing is an Atlanta-based company, locally-owned and operated. We've been servicing homes in this area for many years, including the North Decatur community. Our dedicated team of roofers is licensed and certified, and we work with only the highest-quality, warranty-backed materials. If you're in the North Decatur area and need help with your roof, call Bell Roofing today!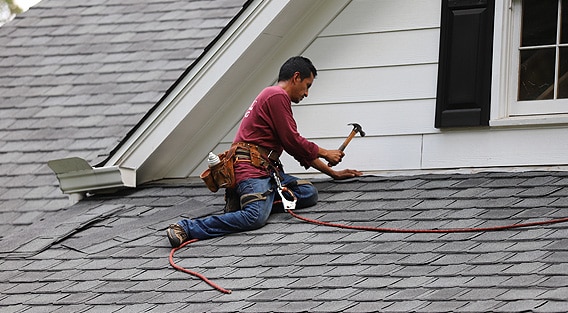 Bell Roofing offers repairs on all kinds of residential roofs. If you have a leak, a damage area, or are just concerned about potential problems with your roof, our team is here to help. Our comprehensive inspection report will provide you with specific recommendations for your roof, potential problem areas and steps to increase the life of your roof. We'll also evaluate the ventilation in your attic and roof area to make sure you are optimizing conditions for the best ventilated roof. This will increase your roof's life and save you money on energy bills.
If it's time for a new roof, don't worry! Bell Roofing is here to make your roof replacement as easy and headache-free as possible. We offer quality, affordable roof replacement, using only the highest-grade roofing materials backed by lifetime warranties. And we are also proud to offer our 10-year workmanship warranty on every new roof we install, so you can be confident in your new roof. We will use all new materials on your new roof, instead of reusing old, worn components, which some companies do to save money, but which leads to early roof degeneration. And we are committed to the environment, so we recycle all building debris. Call today or fill out our online form for a free quote, and get started on your brand new roof!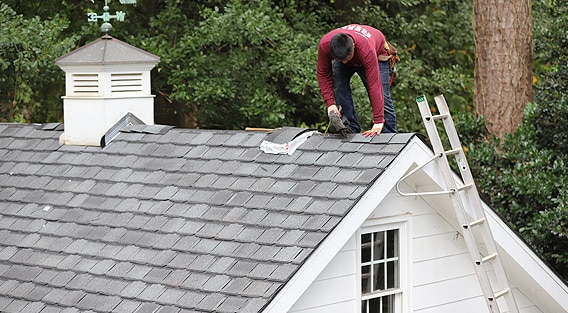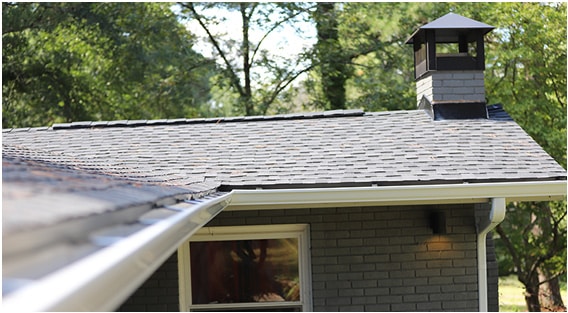 Because a quality, long-lasting roof needs a good drainage system to function, gutters are an important addition to your roof. Gutters need to be kept clean and debris-free in order to ensure proper water runoff. Bell Roofing is pleased to offer a wide variety of gutter choices for your roof, as well as gutter guards to prevent gutters from clogging. We will be happy to recommend the best gutter choices for your roof and home.
Here at Bell Roofing, we value honesty, integrity, and quality service. We want to make sure your experience with our company leaves you completely satisfied. If you're in the North Decatur area and need help with your roof, contact us today – let us show you why we are Atlanta's #1 choice for residential roof repair!