COME VISIT US
2531 BRIARCLIFF ROAD NE, SUITE 109
ATLANTA, GA 30329
Atlanta Roof Leak Repair Services
Expert Roof Leak Repair Services in Atlanta
When it comes to taking care of your home or business in Atlanta, one crucial aspect that demands immediate attention is your roof. Roof leaks can happen unexpectedly, and if left unattended they can lead to significant damage to your property. That's why, at Bell Roofing, we offer top-notch roof leak repair services in Atlanta specifically tailored to meet the needs of local homeowners and businesses.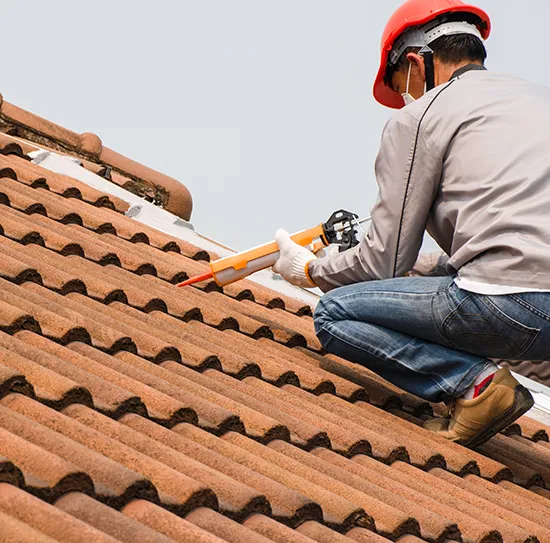 We'll Handle Your Roof Leak Repairs
At Bell Roofing, we take pride in our team of experienced technicians who undergo additional training to stay at the forefront of industry standards and techniques. When you entrust us with your roof, you can rest assured that we have the qualifications and expertise to deliver exceptional service and results. Your satisfaction and the integrity of your property are our utmost priorities when performing roof water damage repairs in Atlanta and surrounding areas.
Roof leaks can occur due to various reasons, including storm damage, poor installation, worn-out materials, or even just the natural aging of your roof. No matter the cause, it's crucial to address roof leaks promptly. Ignoring leaks can lead to water seeping into your property, causing damage to your ceilings, walls, insulation, and even electrical systems. Over time, this can lead to expensive repairs and pose potential health hazards due to mold growth.
Our dedicated team at Bell Roofing specializes in thorough inspections to pinpoint the exact source of the leak. Once identified, we provide reliable solutions that not only fix the issue at hand but also prevent further damage in the future. We take pride in offering quality flat roofing services backed by our no-leak guarantee seal, ensuring your peace of mind.
When you choose Bell Roofing in Atlanta for your roof leak repair needs, you benefit from our comprehensive materials and workmanship warranties. For commercial repairs, we offer a 2-year warranty. For residential repairs, you get a 1-year warranty. Our commitment to excellence ensures you get the highest standard of service and long-lasting solutions.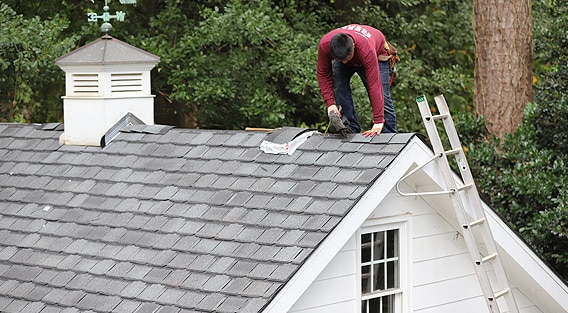 The Best Roofing Service in Atlanta
As a locally owned and operated company with over 25 years of roofing experience in Atlanta, we understand the unique challenges that affect roofs in this area. We are proud to be the trusted name for all roofing needs, whether for repairs, replacements, or new installations.
Contact Bell Roofing Today
Don't wait until a small leak becomes a major issue. Reach out to our team today for a free quote on our roof leak repair and flashing repair services in Atlanta. We are just a call away and eager to help you find the perfect solution for your roofing needs.
Our Location
Testimonials
I had an excellent experience with this company. They did a great work stopping a leak I had when we got heavy rain. There roofing crew fast and efficient, I would recommend this company to everyone. Everyone for sales to roofing crew very helpful to sure all of the process went well.

Bell Roofing was amazing to work with. They maintained a good schedule, communicated expectations clearly, and all work was top notch. We needed a full redecking, and all costs were clearly outlined. Even with the extra work and additional dumpster, the work was completed on time, and the property cleanup was impeccable.

My mother recently used these guys to get a new roof installed and she is so happy with their excellent work and the time and care that they spent working with her. The roof has totally revitalized her home and we are happy campers. Bell comes highly recommended by our family. Ten star service.