COME VISIT US
2531 BRIARCLIFF ROAD NE, SUITE 109
ATLANTA, GA 30329
Our Sandy Springs
Commercial Roofing Services

Do you need a roof replacement and maintenance in Sandy Springs? As you probably know, keeping up with your roof is perhaps one of the biggest concerns on your radar. After all, without a properly functioning roof, your building is unusable. Whether your roof is leaking, curling, or needs to be replaced altogether, call Bell Roofing Company in Sandy Springs for roof maintenance you can count on.
WHAT WE DO
When your commercial roofing in Sandy Springs starts to leak, it's more than just inconvenient — it can force you to close down your building completely. As a result, you need fast, dependable repairs.
At Bell Roofing Company, we can help fix problems like:
Leaking drains
Leaking scuppers
Membrane punctures
Bad installation
Open seams
Expired roof hatches
And more!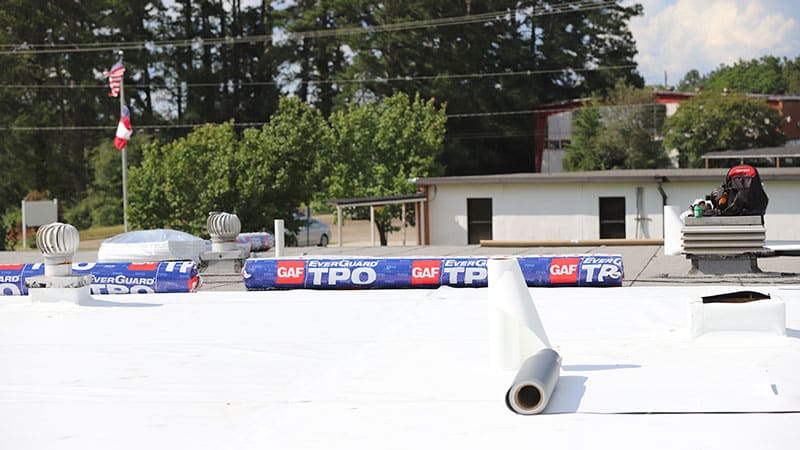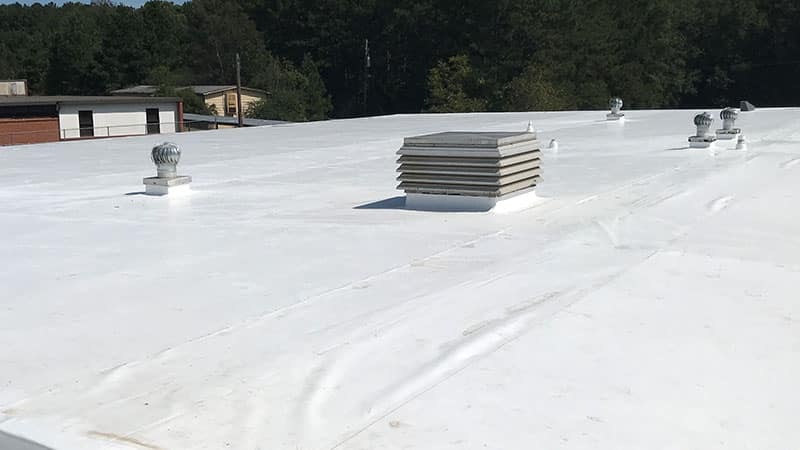 COATINGS
When we arrive at your property, we'll inspect your roof for any problems and advise you on the next steps. If we determine your roof would benefit from a complete roof replacement in Sandy Springs, we can guide you through the process step-by-step to make it as stress-free and affordable as possible.
Are you interested in roof coatings? We can help with that, too. Coatings are a great, cost-saving tool to use as you can place them directly on your roof without completing a removal.
If you're interested in preventing roof problems from occurring, we provide commercial building owners with preventative maintenance appointments to stop problems in their tracks.
By diagnosing problems before they spiral out of control, we can save you time and — more importantly — money.
Schedule Your Bell Roofing Company Appointment Today!
If you own a commercial building and are looking for roof repairs, replacements, or just a preventative maintenance appointment, our team is ready to help!
With top-tier customer service, extensive warranties, and competitive pricing, our company is the best commercial roofing choice in Sandy Springs.
Call our friendly Bell Roofing Company technicians today to schedule your appointment!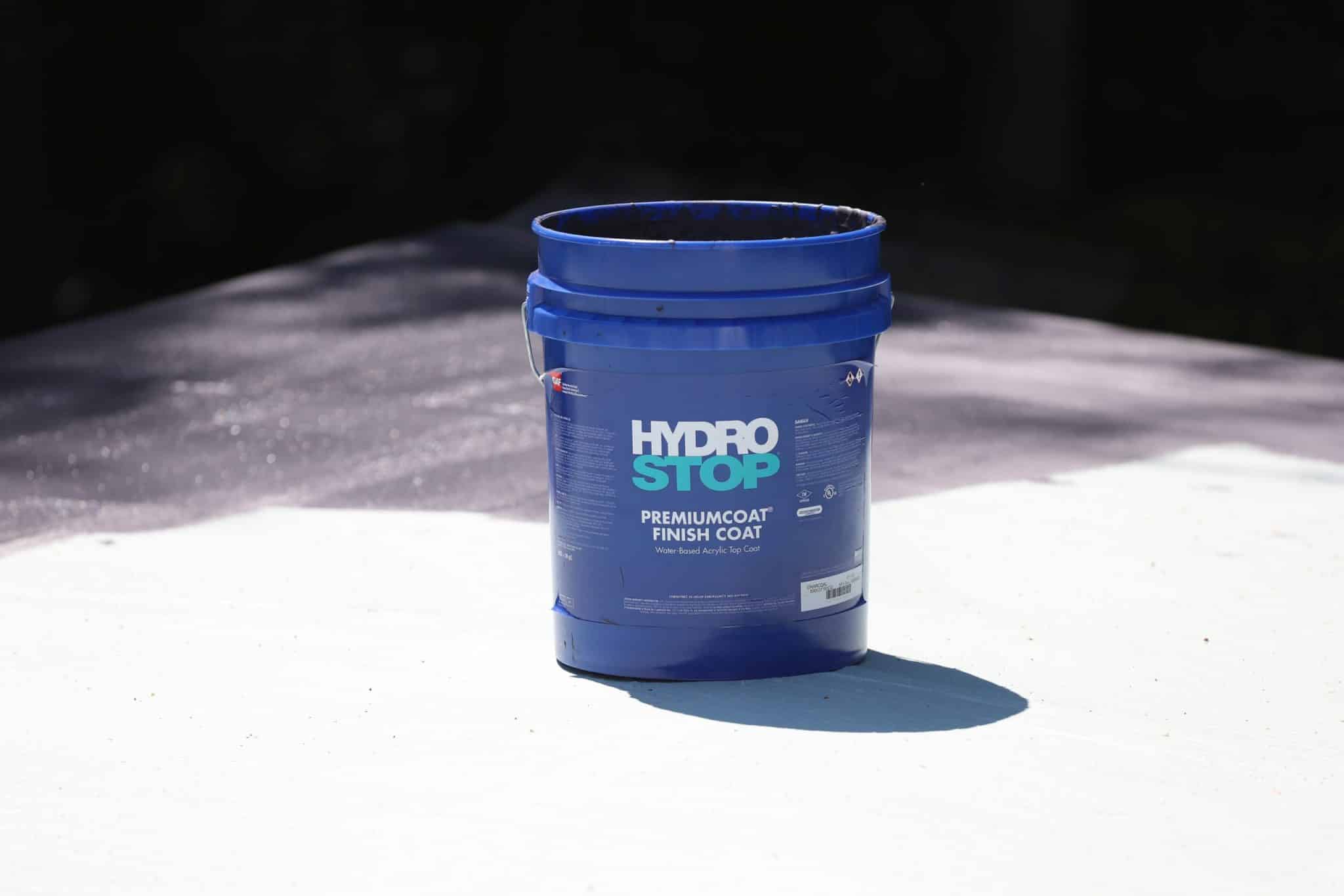 GET A FREE FLAT ROOF INSPECTION

PLEASE FILL THE FORM BELOW
A representative will contact you to set an appointment at your convenience. We provide free estimates with no high-pressure sales. A Bell Roofing technician will visit your property to check your roof.