COME VISIT US
2531 BRIARCLIFF ROAD NE, SUITE 109
ATLANTA, GA 30329
Bell Roofing is a locally-owned and operated company. We've been the first choice for roofers in the in the Vinings area for many years, and our team of licensed and certified roofing experts is experienced in every facet of roof repair and installation. We would be thrilled to help you with all your roofing needs. Call today for a free quote and find out why we are Atlanta's #1 choice for residential roofing services!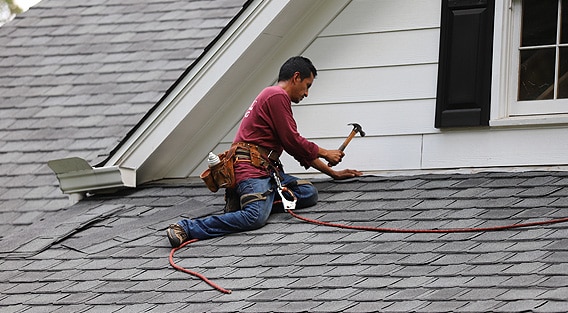 If it's time for a new roof, don't stress – Our Vinings roofers have everything you need to replace your roof efficiently, affordably, and with the highest quality materials and expertise. We proudly offer a 10-year workmanship warranty on every roof we service. From new flashings to new pipe boots, we'll make sure your new roof lasts for decades. Call today for your free quote.
Bell Roofing offers repairs for every component of your roof. If a full replacement is not required, our team of roof repair professionals for Vinings is experienced in every kind of roof repair. We replace all roof components, including pipe boots and flashings. We will track down leaks, repair them, and do whatever we can to make sure leaks won't come back. Our experienced team of roofers is licensed and certified, and provides unique recommendations for your roof system. If you are concerned about potential issues with your roof, our comprehensive inspection report will identify any problem areas and offer specific recommendations. We will also evaluate the ventilation of your roof system and make sure it is optimal to improve air flow and save you money on energy bills.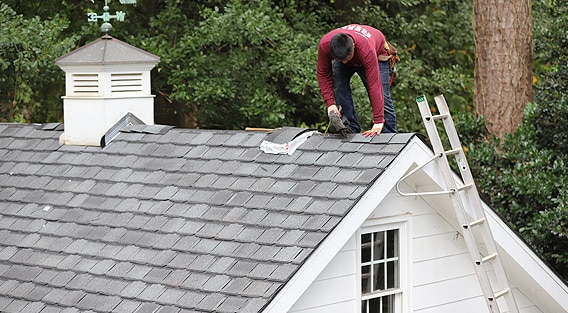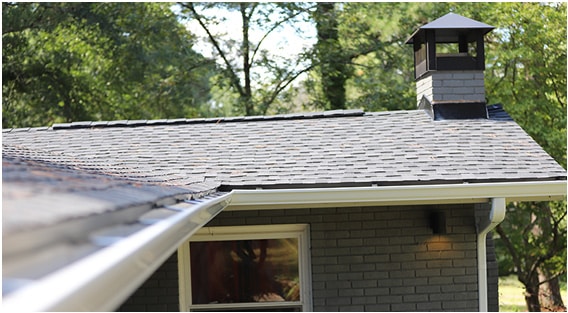 All good roofs need good gutters. Make sure your gutters are kept debris free to ensure proper drainage. We have a wide variety of gutters and gutter guards to fit your unique needs, and our expert team of roofing professionals can recommend gutters based on their assessment of your roof. Come see our gutters today and make sure you have the best ones for your home!
Here at Bell Roofing we value our customers' experience. Our name is our best asset, so we are committed to your satisfaction in everything we do. We are a locally-owned company with a dedicated team, and we are proud to call the Atlanta area home. Find out why we are Vining's #1 roof repair and replacement contractors – call or fill out our online form today and get started!