COME VISIT US
2531 BRIARCLIFF ROAD NE, SUITE 109
ATLANTA, GA 30329
Shingle Roofing Installation and Repair in Marietta
When you need shingle roofing services in Marietta, the team at Bell Roofing has you covered. Since 1998, we've provided quality roofing installation and repair services in the greater Marietta area, and over the course of the last two decades, we've earned a reputation with our customers as a trusted Marietta roofing contractor. We are pleased to offer exceptional services from an experienced team you can count on.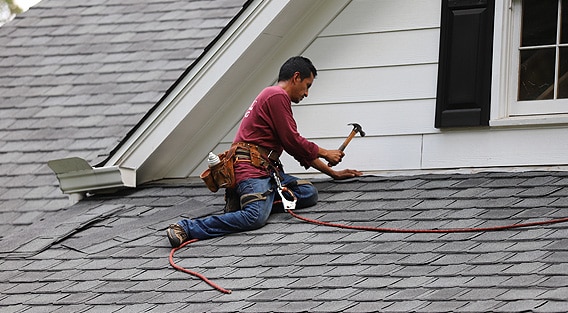 Our Commitment to Quality
It can be a challenge to find a company you can truly rely on for trustworthy roofing installation and repair work. At Bell Roofing, our goal is to earn the confidence of our loyal customers by consistently delivering unfaltering client service and the highest quality craftsmanship. We are a team of experienced roofers in Marietta, who work on residential and commercial roofs every day. We believe in meeting the highest industry standards with every service we provide.
After our crew has completed their work, they carefully inspect each area to ensure they have provided excellence. Our job isn't complete until you're completely satisfied. Whether you need a small leak repair for your shingle roof or a large commercial flat roof replacement, call on Marietta's trusted roofing contractors—Bell Roofing.
Exceptional Roofing Services
Every shingle roof will need to be repaired at some point. Whether due to storm damage or simply the passing of time, even the most durable and well-built shingle roof needs a little TLC. If neglected, loose shingles, popped nails, or compromised areas of your roof can create further damage and more costly roof repairs down the line. If you've noticed a leak or have hail damage or another roofing issue, give Bell Roofing in Marietta a call for fast and friendly assistance.
Keeping up with regular roof maintenance can save you from larger, unnecessary repairs in the future. That's why our roofing contractors offer roof inspections and maintenance services for our Marietta customers. We also provide services such as:
Storm recovery roofing
Roof additions and framing
Residential and commercial roofing services
Gutter and gutter guard installation
Skylight installation
Whether you need a full shingle roof replacement for your Marietta home or a storm damage assessment for your commercial property, Bell Roofing can help.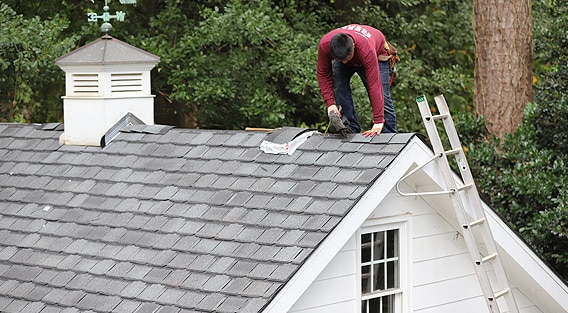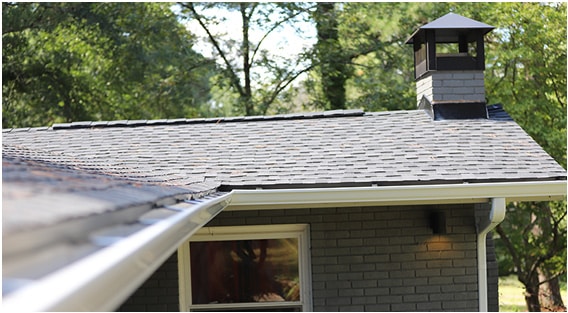 Call for Your Shingle Roof Inspection Today
When you need shingle roofing services you can count on, contact our Marietta roofing contractors today. Our team will carefully inspect your roof and provide an estimate for any necessary repairs to protect your home.
We are proud to be an Marietta-based company. Our customers are our neighbors, so we are committed to making sure they get the best roofing service available. We value honesty, integrity, and personal attention to everyone we serve. Call today or fill out our online form for a free quote, and find out why we are Marietta's #1 choice for roofing!