COME VISIT US
2531 BRIARCLIFF ROAD NE, SUITE 109
ATLANTA, GA 30329
Professional Roofers in Cartersville, Georgia
Whether you own a business or a home, there are two things every property owner should be able to count on: the roof over their head, and the contractors that keep it there. Our skilled roofing contractors have been delivering unmatched residential roofing services to Cartersville commercial and residential communities and throughout the local area. We believe you should have a roof that embodies strength, endurance, and structural integrity for years to come.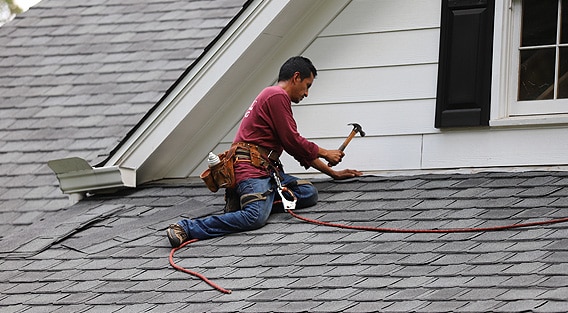 Due to our unmatched standards of service, we've earned high praise from our community with numerous positive online reviews. Granting Bell Roofers with an A+ rating on BBB and a GAF Presidential Club Award. We are more confident than ever that we are the prime choice for any roof maintenance, replacement and residential roofing service in Cartersville.
Built To Last
Our commercial and residential roofing service team in Cartersville, GA doesn't simply build lasting roofs; we build lasting relationships. Our customers can trust us to stand by our main principles and values to always put quality craftsmanship first.
Bell Honesty
We diligently record our progress for full transparency. Stay up to date with the job as it gets done to set expectations and ask any questions.
Bell Safety
In an industry where one mistake can lead to dangerous consequences, our professional roofers in Cartersville take steps of precaution to ensure that every member of your family and our construction team are safe.
Bell Cares for Green
Our Cartersville based roof repair and replacement contractors prioritize sustainability by recycling shingles and gutters.
Bell's Unique Craftmanship
As a GAF Master Elite member since 2017, Bell Roofing has held the spot of the top 2% of all contractors in the US. With over 8,000 roof installations to date, Bell Roofing will continue to provide peace of mind to the communities of Cartersville.
Call Bell Roofing Company Today!
We've spent over 23 years getting to know the customers and what they want in a contractor. That's why we trust our high standards, extensive warranties, and transparent service will meet your needs in every way. Reach out to our Cartersville commercial and residential roofing service contractors today to schedule a consultation!