COME VISIT US
457 FLAT SHOALS AVE, SUITE 1-B
ATLANTA, GA 30316
1337 CANTON ROAD SUITE G, MARIETTA, GA 30066
ATLANTA:
404-874-7663
MON-FRI: 8.30AM-5PM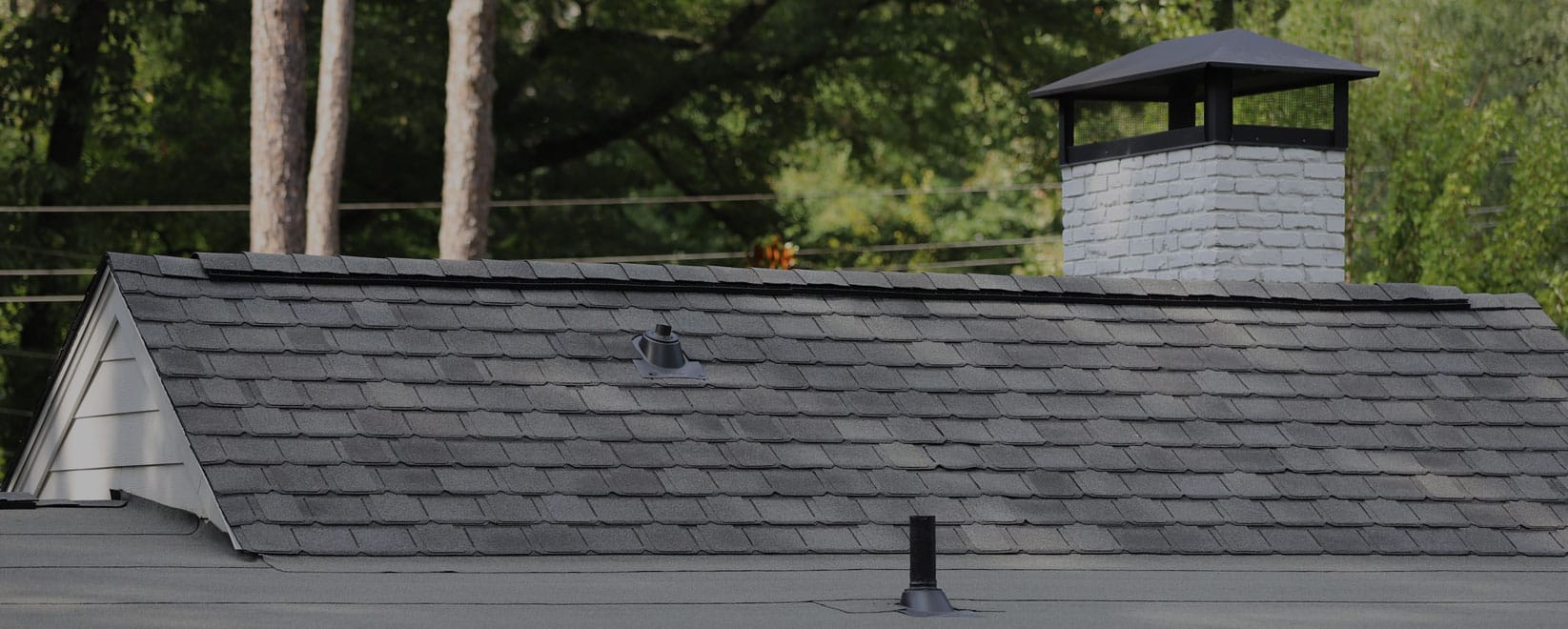 Marietta Roofers
Bell Roofing is a locally-owned and operated company. We've been working in the Marietta area for many years and our team of licensed and certified roofing experts is experienced in every facet of roof repair and installation. We would be proud to help you with all your roofing needs!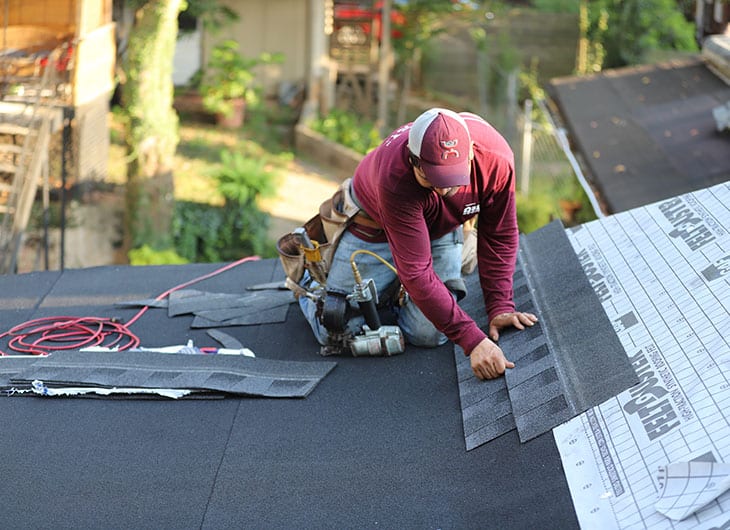 BELL DONE. BELL GUARANTEED.
Our promise to our customers. In all that we do, we GUARANTEE our work because we do it right - detailed inspections, following manufacturer's specs, photo evidence - all a part of offering our best to you.
Each of our roofing systems honor that NO-LEAK 'BELL GUARANTEED' PROMISE. Using prime materials & first-rate workmanship standards, we offer roofing systems with 1, 10, 20 and 25 year warranties.
If a roof is beyond repair, we will not force it. We're not in the business of profiting from customers simply to have a job done.
Simple. If it's BELL DONE, it's BELL GUARANTEED.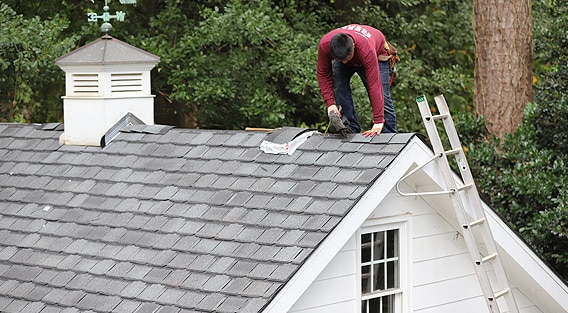 Bell Roofing is proud to offer a 10-year workmanship warranty for every new roof installation. There's a reason we're the #1 roofing choice for the Atlanta area! Our licensed and certified roofing team provides quality, affordable service. Our durable roofing materials are backed by a lifetime warranty, so you can trust the quality. We use new materials on all new roof installations, to ensure the longest life for your new roof, and because of our commitment to sustainability, we recycle all roofing debris. Call today for a free quote on your new roof!
Even a great roof needs upkeep from time to time. If you have a leak or a damaged area, our expert team of roofing professionals will go straight to the source of the problem, fix it, and do everything they can to make sure it doesn't happen again. You don't want to find that your patched roof starts leaking again a few months later! Our team will make sure that doesn't happen. In our comprehensive inspection report, we'll look at your unique roof system and offer recommendations tailored to your needs. We also take ventilation very seriously; as an important part of a healthy roof system – and a money-saver in energy bills -our inspection report will include recommendations to improve ventilation.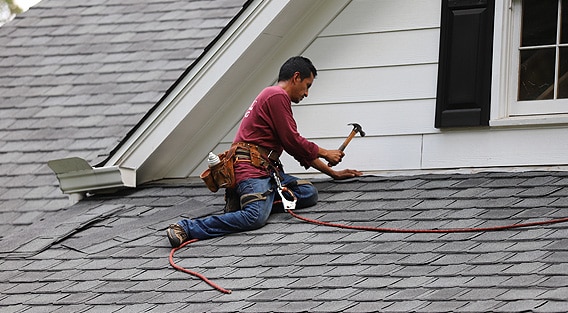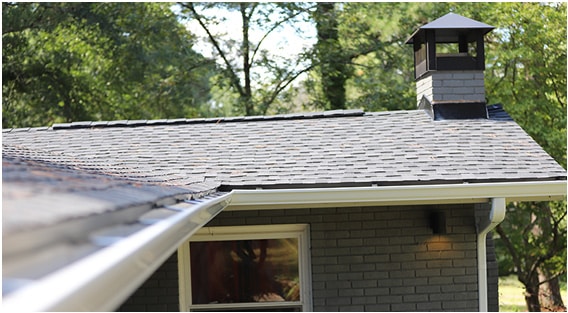 No roof system is complete without gutters. We are pleased to offer a wide variety of gutter choices, as well as gutter guards to keep your gutters clean and debris free. This will ensure that your roof drains properly, and will increase the life of your roof as well as protect against leaks and damage.
Bell Roofing has been working in the Atlanta community for many years. We offer neighbourly, quality service. Our name is our best asset, so we want to make sure you get everything you came for when you work with us. If you are in the Marietta area, call or fill out our online form today for a free quote on your roofing needs. And be sure to check the website for promotional offers. We can't wait to meet you – and your roof!
Our Location
Testimonials
I had an excellent experience with this company. They did a great work stopping a leak I had when we got heavy rain. There roofing crew fast and efficient, I would recommend this company to everyone. Everyone for sales to roofing crew very helpful to sure all of the process went well.

Bell Roofing was amazing to work with. They maintained a good schedule, communicated expectations clearly, and all work was top notch. We needed a full redecking, and all costs were clearly outlined. Even with the extra work and additional dumpster, the work was completed on time, and the property cleanup was impeccable.

My mother recently used these guys to get a new roof installed and she is so happy with their excellent work and the time and care that they spent working with her. The roof has totally revitalized her home and we are happy campers. Bell comes highly recommended by our family. Ten star service.